Hair brushing is  a continual battle in this house with three girls who love their long hair but who rather loathe the maintenance involved. My oldest daughter will have nothing to do with any sort of hair accessory. In fact, it is a good day when she will have anything to do with a hair brush. My second daughter is the accessory queen and will happily cover every inch of her hair with colourful clips if it strikes her fancy.
Enter my youngest daughter.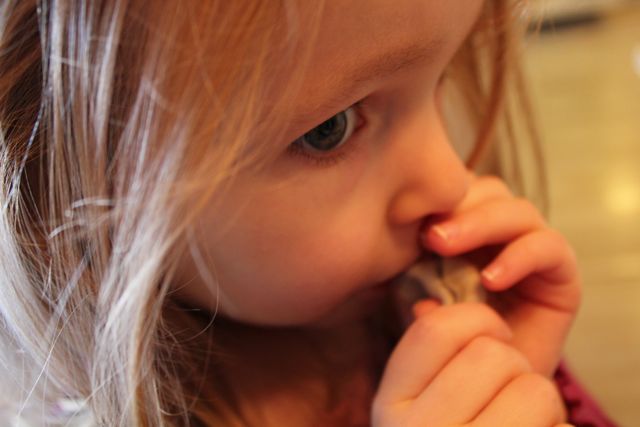 This one.
Precious. Affectionate. Loving. With a mean sweet-tooth…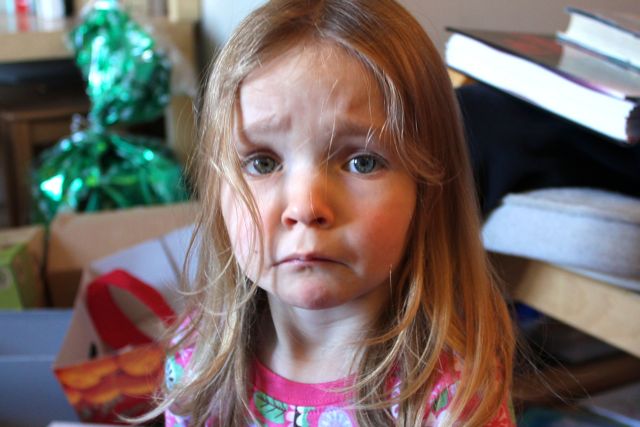 …and a touch of the dramatic.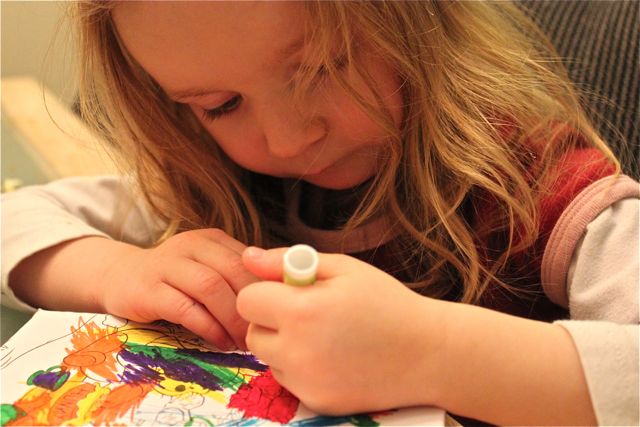 Our golden haired girl whose hair is always falling into her face.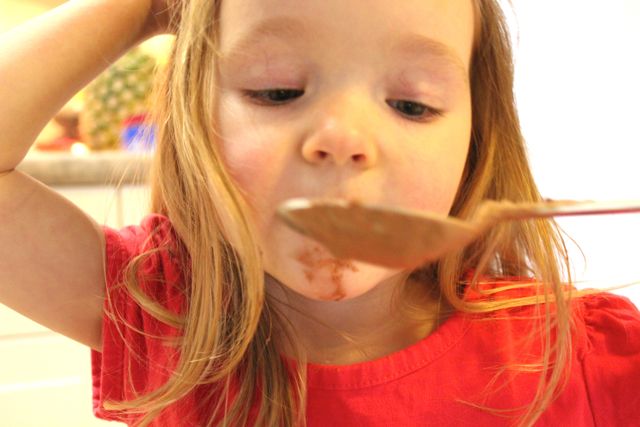 See this? Her signature move – the hair sweep. Also known as the I'm-trying-to-eat-chocolate-mousse-but-my-hair-is-in-the-way.
We've tried clips, elastics, and hair bands but they usually fall out pretty quickly. So I tried taking it up a notch with these sweet clips.
She thinks they're very special because they were made just for her, in her favourite colours, with her requested designs.
There are tutorials galore for these type of clips. It's possible that everyone and their dog have made some by now but I was enamoured when I saw them and couldn't wait to try them for myself.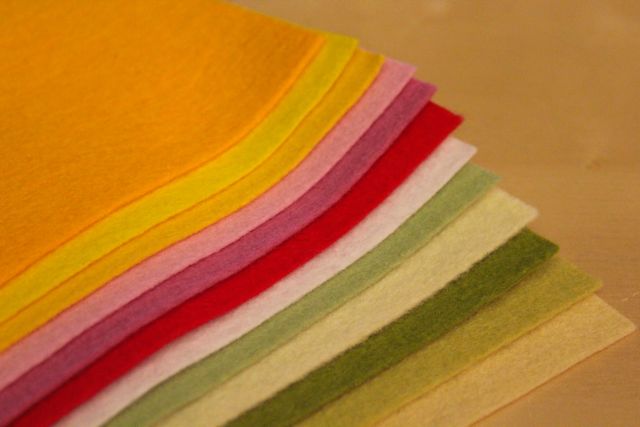 Plus it gave me the chance to buy this wool felt. Isn't it dreamy? I got mine here.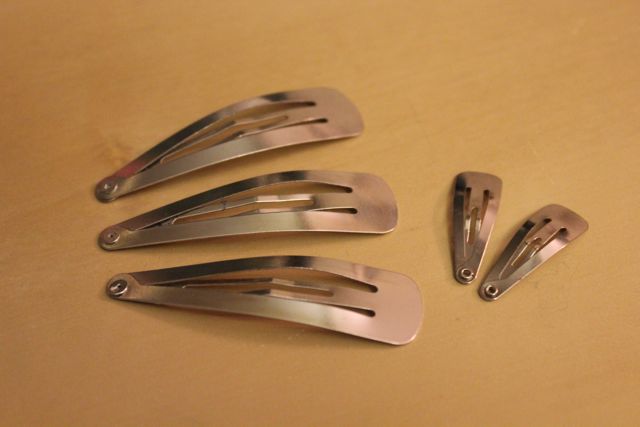 I started with these clips which we already had.
For each clip I cut two pieces of matching felt. Then on the bottom piece of felt I marked it as above.
I made a tiny slit between the two marks.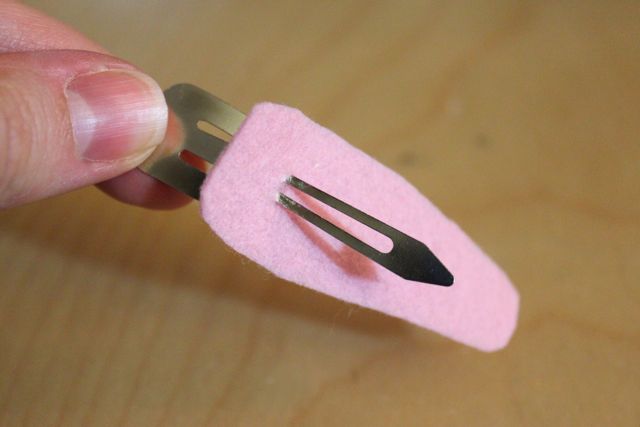 Then opened up the clip and slid the back through the slit.
Close the clip up again and the back felt piece is in place.
Then I cut out hearts, petals and butterfly wings out of different colured felt to create the different designs we'd decided on.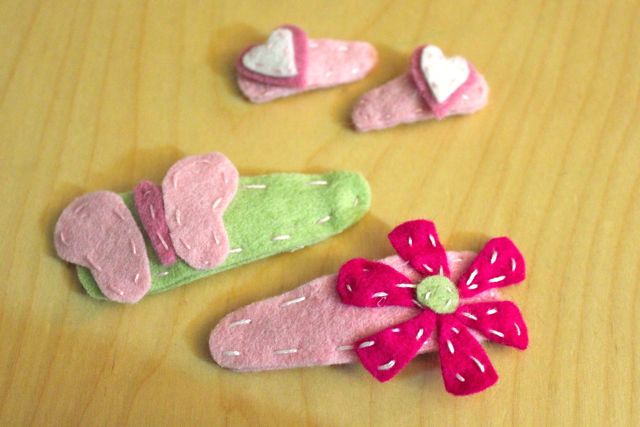 Using embroidery floss I stitched the designs onto the top felt. I added a couple dabs from my hot glue gun between the top and bottom pieces to keep the clip secure then stitched the top piece to the bottom piece.
(Aren't those baby clips so cute?!)
A sweet and simple little girl accessory. I'm looking forward to making more and trying out some older girl ideas – middle sister is looking for some of her own now!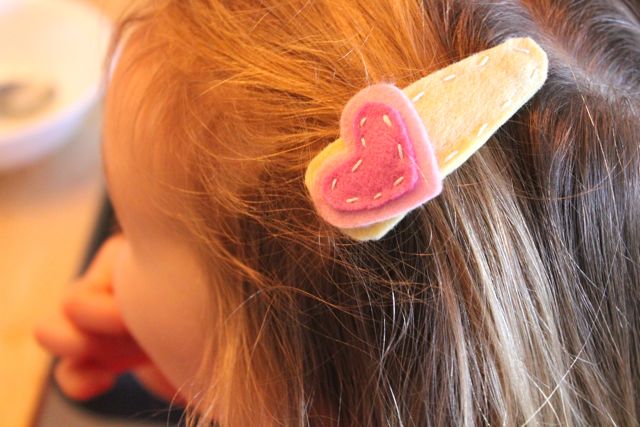 And this girl can now snack with both hands.
Do you have any favourite hair accessories for girls?