More hearts in the jay household today. I love seeing how excited these kids get about a theme!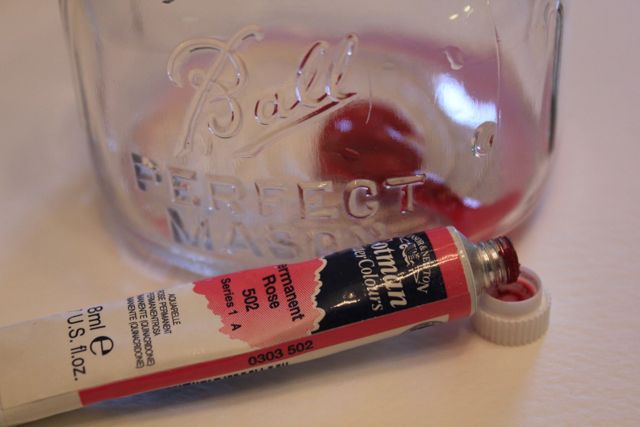 Last week we got out the watercolours – mostly of the red and pink variety – and sat down to paint.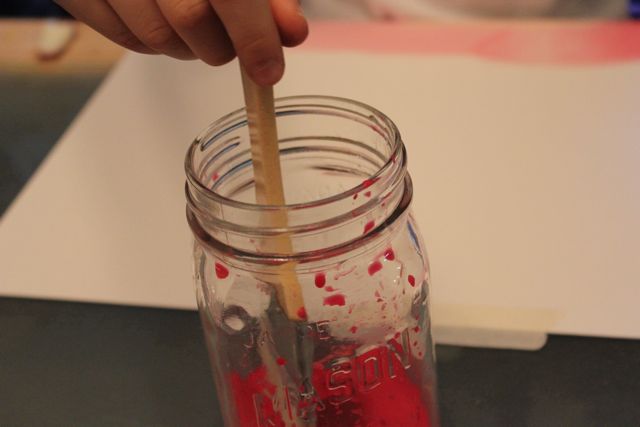 It has been a while since I used my watercolour paints. I absolutely love painting with watercolours (although I have no idea what I am doing)  but don't get them out often enough because I get that painting-is-messy syndrome. It becomes a big deal in my head to get it out and clean it up. Of course my head gets it blown way out of proportion because when I do brave a painting session with the littles it (usually) goes great. They love it as much as I do and now that my big girls are getting older there is much more help with the clean up.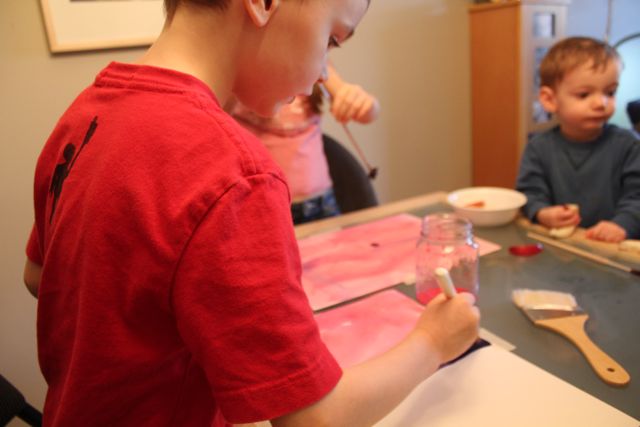 There is something about spreading that watery paint across the page.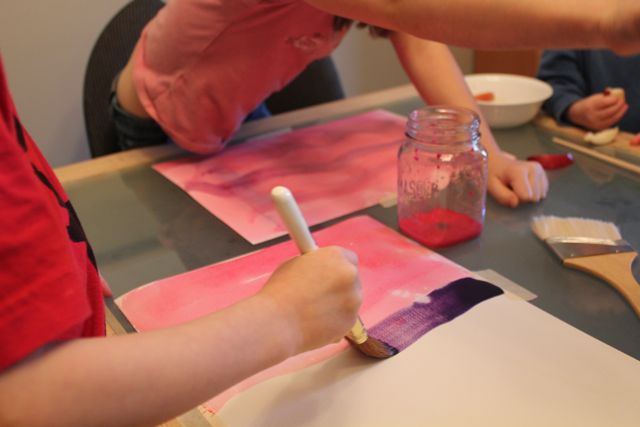 Watching it bloom.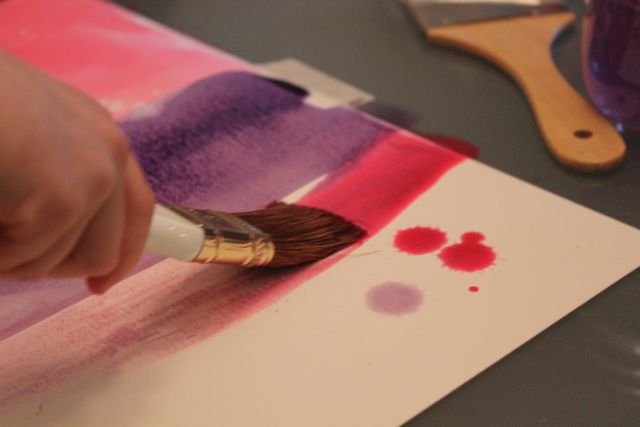 Observing how the colours mix and mingle.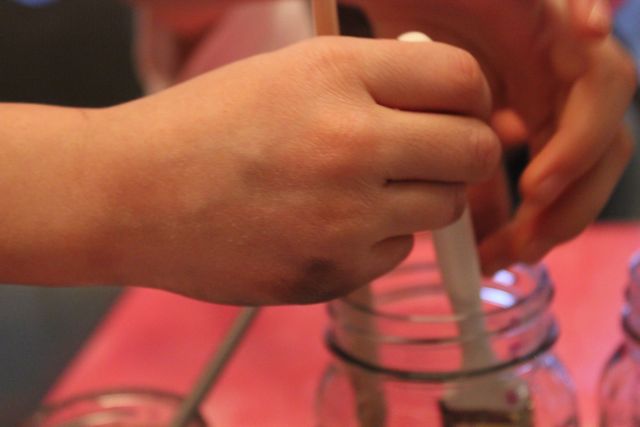 So calming, peaceful and focused yet mind-wanderingly simple.
Cheap therapy.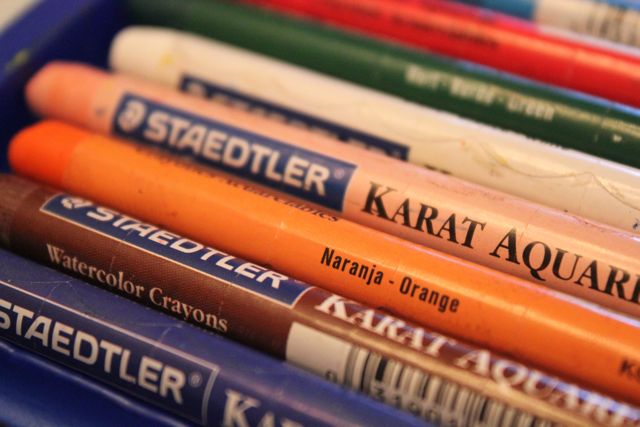 After our papers were full we used these water colour crayons to add whatever designs we fancied – there were more hearts.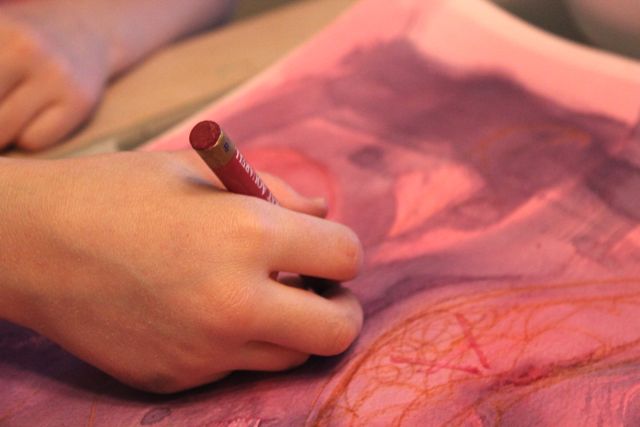 We tried painting over our crayon designs with water and also dipping the tips of the crayons in water before drawing for a deeper colour.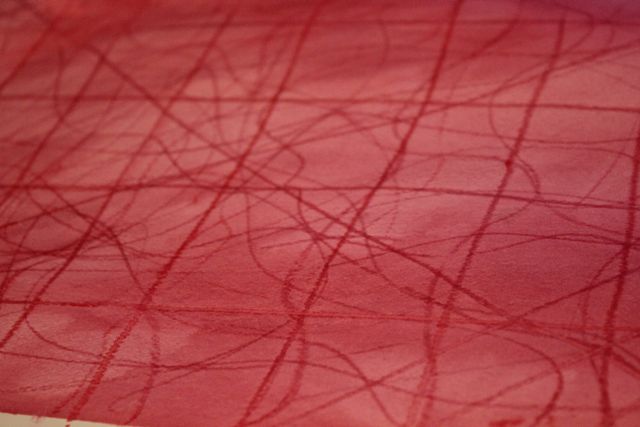 While we're here I would like to put my vote in for buying quality art supplies for kids (and yourself). It makes such a difference. With this project we used both higher and lower quality paper and paints (leftover from my more miserly years) and we certainly noticed a difference. The cheaper paints were mostly dried up and the cheap paper curled at the edges when it got wet. There are certain special pens, markers and pencil crayons that I don't let the kids have free reign over but I would rather have them use quality materials that will last and perform well over cheap supplies that will need frequent replacing or cause unnecessary frustration.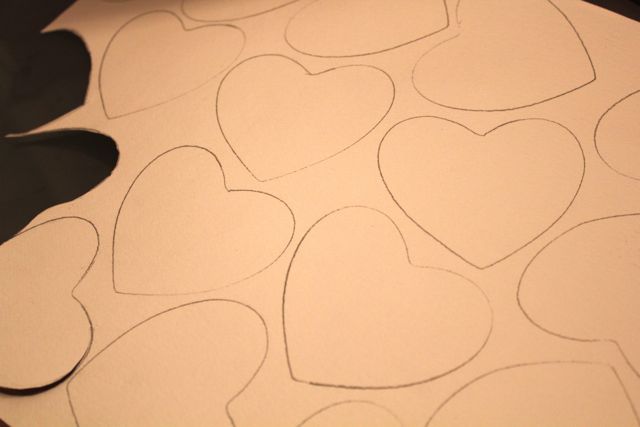 We gave our paintings plenty of drying time…er, plenty…as in a week since craft time just did not seem to be happening. Then using a heart cookie cutter we traced hearts all over the back of our papers.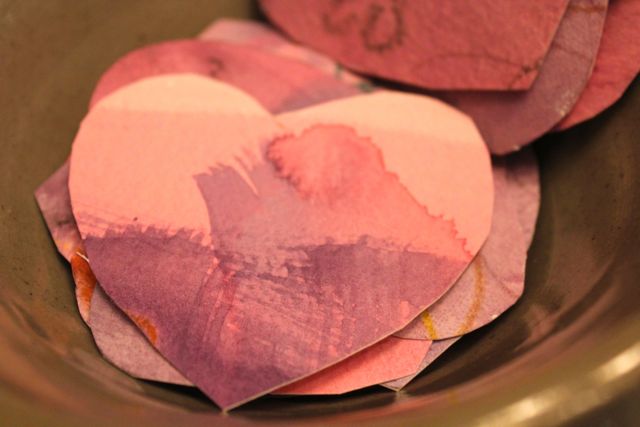 We cut out our hearts.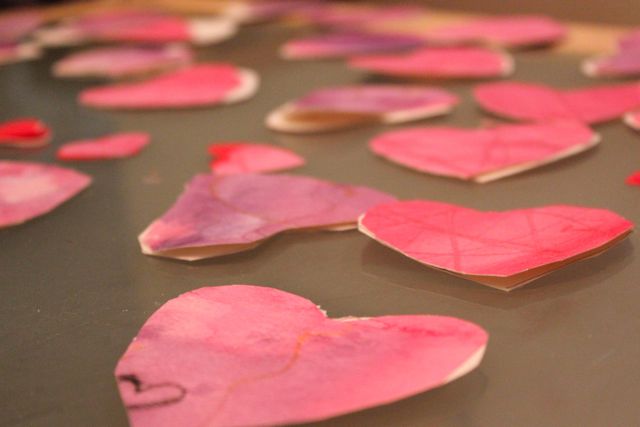 A very eager seven-year-old set them around the table in pairs.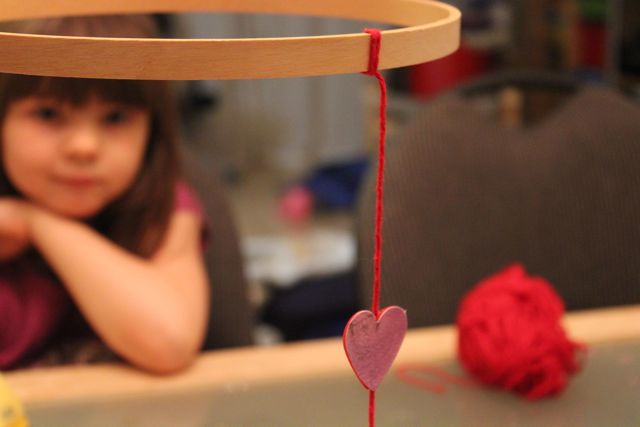 We gathered red yarn and an embroidery hoop and tied a length of yarn to the hoop. We glued our heart pairs around the yarn (yarn going in between the two hearts).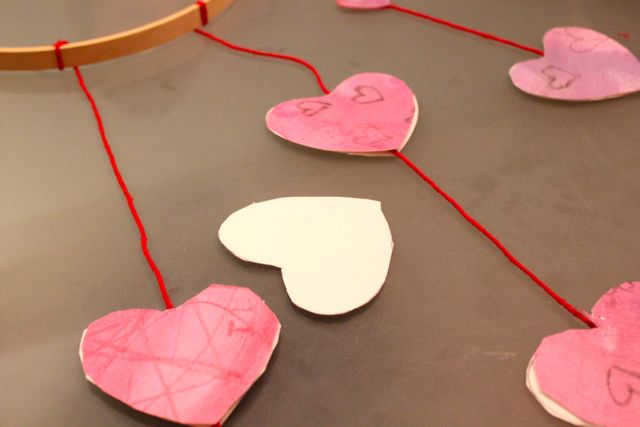 We continued in the same way, tying lengths around the hoop until we were happy with how it looked.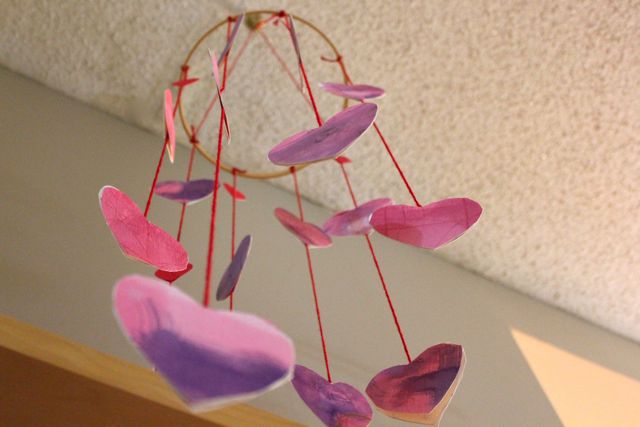 We attached three more pieces of yarn with the length going above the hoop. Being careful that our three lengths were equal we tied them together at the top and hung our heart mobile from a handy ceiling hook.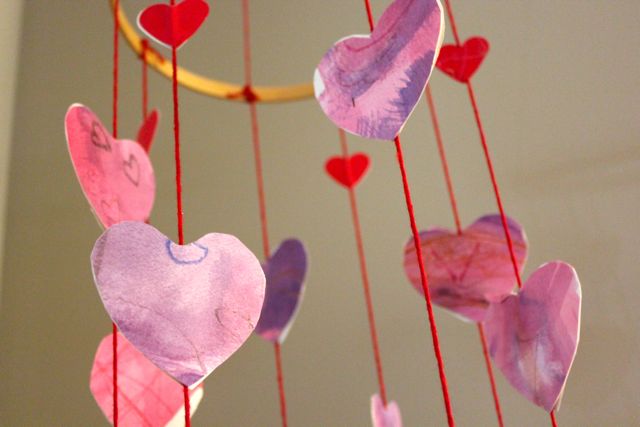 We got the idea from MJ, who was inspired by this tutorial – I love the grapevine wreaths!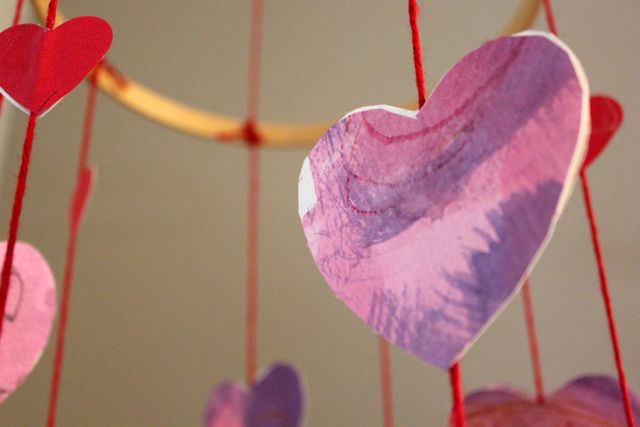 We were so excited with this one that we made a second, smaller mobile which currently hangs over a sleeping babe's head.
I have a feeling we will be making more of these as new themes spring to our imaginations!
Thanks for joining us for more Valentine's Day crafting!