For little goodies to share with some friends as an early Valentine's Day treat we decided to make mini lemon loaves. Cupcakes are usually my go-to special occasion treats but as we are doing this sooner than last minute (for a rare change), I wanted something that would hold up a couple of days.
I've made this recipe once before and we loved it. I don't know what has stopped me from making lemon pound cake before but the floodgates have been opened and we are hooked. I've tweaked the original recipe a little and we are very happy with the results.
The first time I made a double recipe and ended up with two loaves. This time for gifting purposes I decided to make mini loaves – I got eight mini loaves and five small cupcakes from the same double recipe.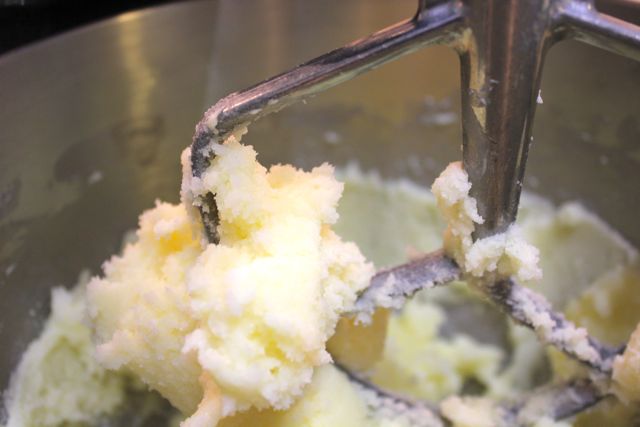 Cream butter and sugar in a mixer with a paddle or in a large bowl with a wooden spoon.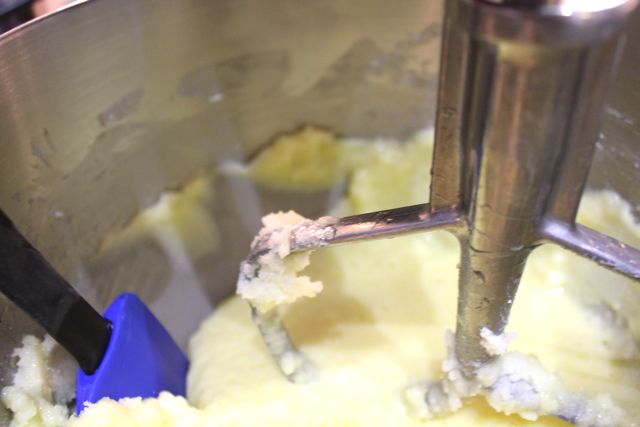 Mix in the eggs and scrape down the sides of the bowl with a spatula or spoon.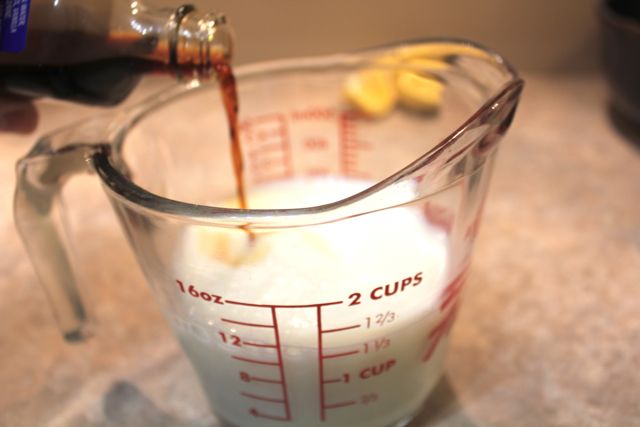 Measure out the milk and add to it the vanilla, lemon juice and lemon essential oil, if using.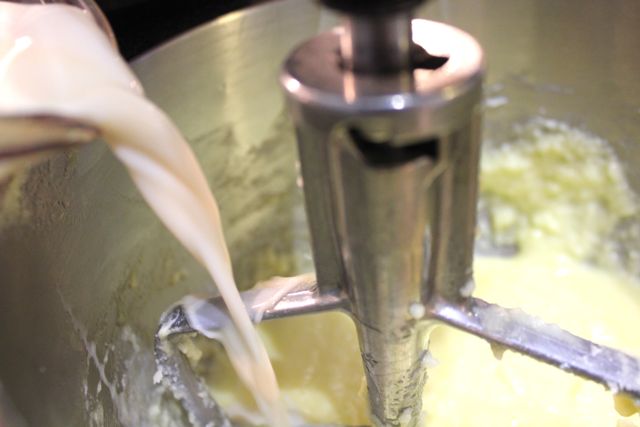 Add these liquids to the mixing bowl and combine.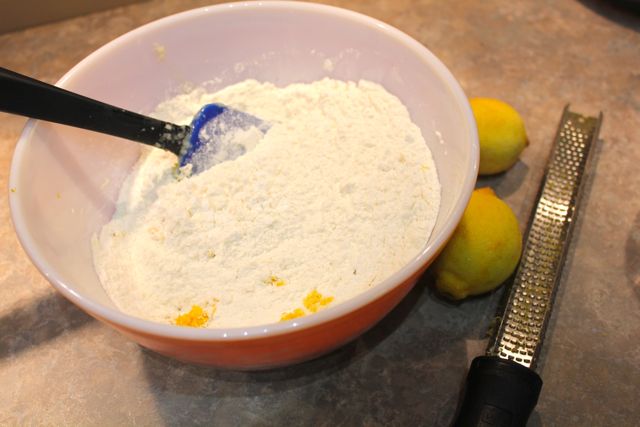 In a separate bowl, combine flour, salt and baking powder. Using a rasp, grate in the zest of two lemons – be careful not to grate in the white pith.
*If you don't have a rasp, use a fine grater. We didn't have a rasp for the longest time but it has been a great investment. They are about $20 which may seem a bit steep but we use ours almost daily and it has worked so much better than any other zesting or fine grating tool we have used before. We use this one.
Being careful not to over mix, add the dry mixture into your butter mixture. You'll end up with a lovely thick batter.
To make these extra special I added about a teaspoon of raspberry jam to each loaf.
I used a large ice cream scoop, added one scoop to each mini pan, drizzled a little jam across the top, then finished them off with another scoop of batter. I've done the same with cupcakes and regular sized loaves and while the cakes are delicious without it, I love the extra tang the raspberry adds.
Bake until they are golden brown and a toothpick comes out clean.
Raspberry Swirl Lemon Loaf
(original recipe here)
2 1/2 cups white unbleached flour
2 teaspoons baking powder
1 teaspoon salt
zest of two lemons
1 cup butter, at room temperature
1 3/4 cups sugar
4 eggs
1 1/3 cup milk
2 teaspoons pure vanilla extract
2 tablespoons fresh lemon juice
5 drops of pure lemon essential oil, optional
raspberry jam
Preheat over to 350°F. Prepare pans by spreading with butter or lining with paper liners.
In a large bowl or mixer, cream butter and sugar using paddle attachment or wooden spoon. Add eggs, one at a time beating well, scrape down bowl if needed. Measure milk, add vanilla, lemon juice and lemon oil, if using. Mix well.
In a smaller bowl combine flour, salt and baking powder. Grate in lemon zest. Stir to combine.
Gradually add dry ingredients to the wet mixture, do not over mix.
For large loaves: pour 1/4 of batter into each prepared loaf pan, drizzle 2 tablespoons of raspberry jam in each pan and swirl with a chopstick or fork. Spread remaining batter equally in pans. Bake for 45 – 55 minutes, or until golden brown.
For mini-loaves or cupcakes: Using an ice cream scoop or 1/4 cup measure, half fill each cup with batter, swirl 1/2 – 1 teaspoon of jam in each one and top with remaining batter. Bake for 25 – 35 minutes, or until golden brown.
The original recipe calls for a glaze after they come out of the oven. I used it the first time but not this time and didn't find I missed it. I'm not really a glaze person – after all the sugar I've already added I get nervous about adding more. If you'd like to try it though, it does add a nice sheen and extra sweetness.
Glaze
1 cup icing sugar
1/4 cup lemon juice
Whisk these two together in a small bowl and set aside until the loaves are done.
When the loaves come out of the oven pierce the tops with a skewer and pour glaze over the top.
For gifting, we stamped parchment and wax paper (when we ran out of parchment) with a red heart stamp. We wrapped our mini-loaves, stamp side out, in the paper, tied them with red twine and added watercolour tags with kitchen twine (while the kids were cutting hearts, I cut gift tags).
Sweet little treats.
*We've been busy with Valentine's projects all week – and we have more to come so be sure to check back! The kids are not giving me a break!*