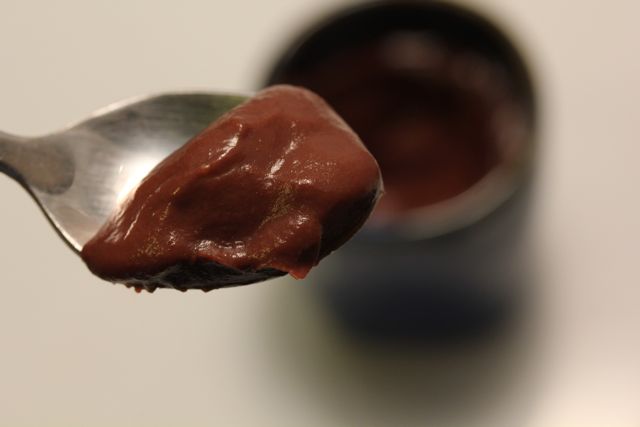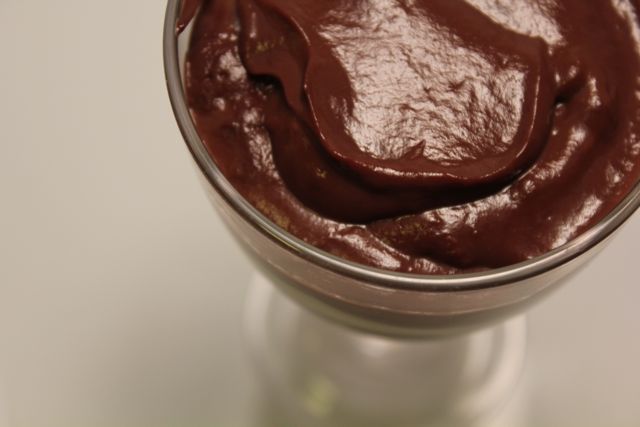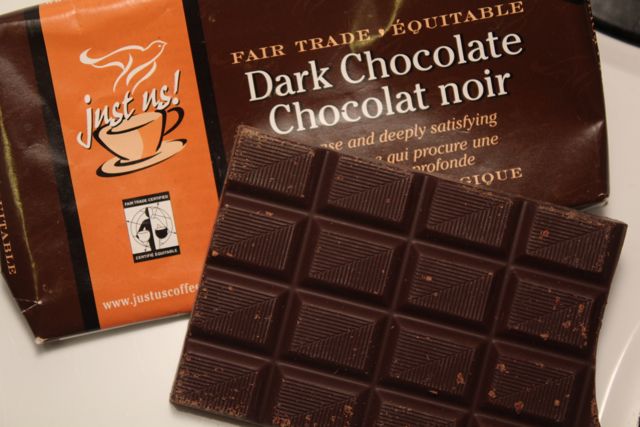 My husband does not like chocolate pudding. Although he is a huge fan of custards and chocolate, he prefers his custard lemony and his chocolate moussed. He doesn't get pudding. It doesn't call to him from the fridge. It doesn't beckon with the promise of love handles and late-night happiness. It doesn't boast of its deep chocolate notes, it's silky interior, its seductive skin.
I'm getting carried away.
I, if you hadn't caught on, love chocolate pudding. Maybe it is a value instilled in me by Bill Cosby because I love it despite the fact I haven't enjoyed any in quite a few years. I shy away from the boxed variety and until recently thought making it from scratch was difficult.
Turns out it is hardly more work than that familiar out-of-a-box brand.
It's creamy and rich. So rich. Like I-regret-polishing-off-that-parfait-glass-after-dinner-but-I'm-thinking-about-the-other-glass-in-the-fridge rich. Amnesia-inducing regret. You know the kind.
And it's so quick and easy. What's to stop me making it every week? It's practically health food for goodness sake. I even nearly convinced Dan – he almost enjoys it.
Please make it. Bill and I heartily encourage it. Dan recommends it.
Chocolate Pudding, for the Lovers and maybe even the Haters
3/4 cup sugar
3 tbsp cornstarch
1/3 cup cocoa powder
1/8 tsp salt
4 egg yolks*
2 1/2 cup milk
1/2 cup heavy cream
100g (about 3/4 cup) chopped chocolate, dark or semisweet (use the good stuff)
1 1/2 tsp vanilla extract
1 tbsp butter
Extra Goodies
1 tbsp liqueur – grand marnier, irish cream or kahlua, optional
or
a few drops of essential oils for flavouring – orange, peppermint, or other, optional
and/or
a small amount of white chocolate for layering
In a medium size bowl whisk together sugar, cornstarch, cocoa and salt. Add in 1/2 cup of the milk and beat in egg yolks, one at a time. Rinse a medium pot with water (to prevent scorching), pour in the remaining milk and cream, heat to boil over medium-high heat. Watch carefully – when it boils it can boil over in flash (I've demonstrated this far too many times). Slowly whisk the hot milk into the cocoa mixture. Pour the whole mixture back into your pot and cook over medium heat. Whisk continuously until mixtures thickens to that of mayonnaise – this should take 5 to 10 minutes. Remove from heat and stir in chopped chocolate, vanilla, butter and any extra flavourings you'd like, until the pudding is smooth.
Pour into ramekins, glasses, bowls, tea cups, or whatever you'd like to serve the pudding from. Leave uncovered for a pudding skin, or cover directly if you prefer a smooth top. Chill for at least one hour before eating – it only gets better.
*If you are looking for a use for the leftover egg whites these macaroons are perfectly delightful.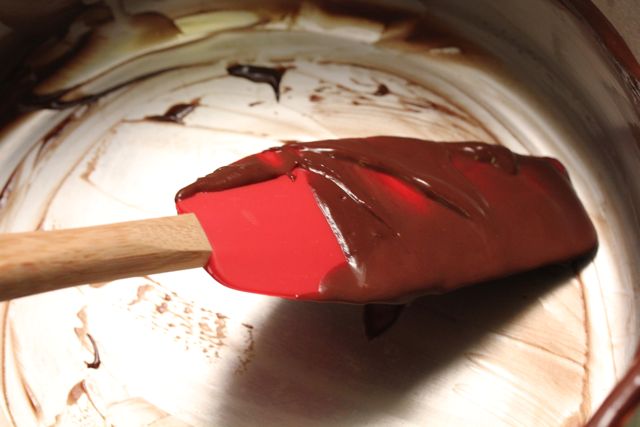 I do, though, firmly advise the licking of utensils, fingers, and bowls while you're cleaning up.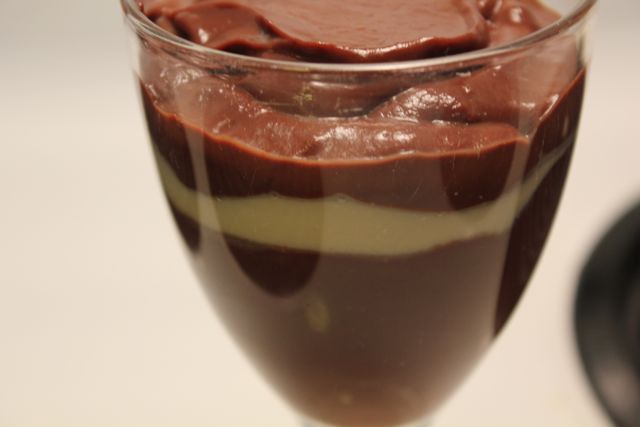 Layered with some melted white chocolate for extra special goodness.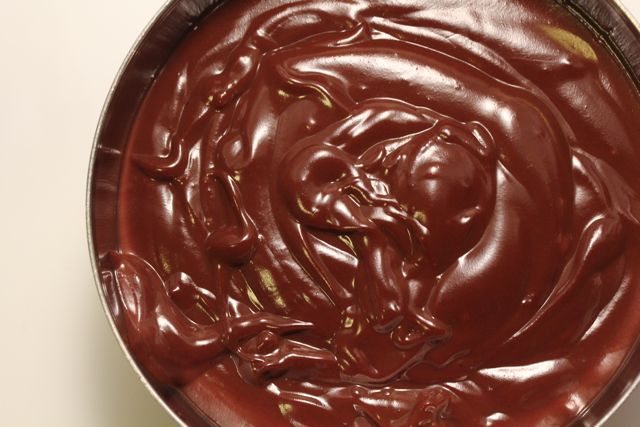 Dolloped rather messily into a bowl, but chocolate never asked to be tidy.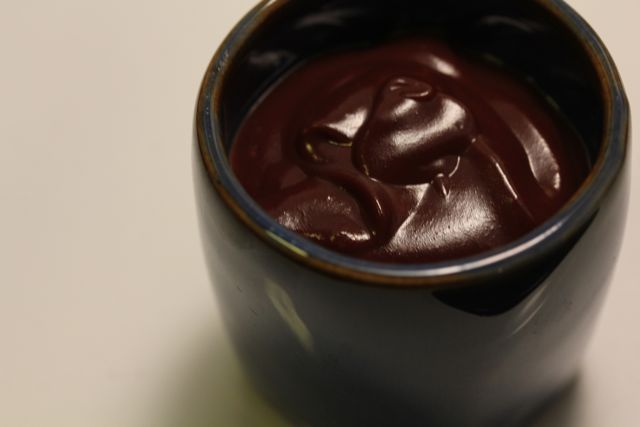 We enjoyed both grand marnier and orange flavoured versions.
And in case you're wondering what Dan thinks about this chocolate goodness, he's approving though not sold. In that case, the kids (who fully approve) and I are keeping it for ourselves. No need to waste it on less enthused.
::
How do you stand on the pudding debate? Hmm, I think I'll sneak another little taste while you think it over.