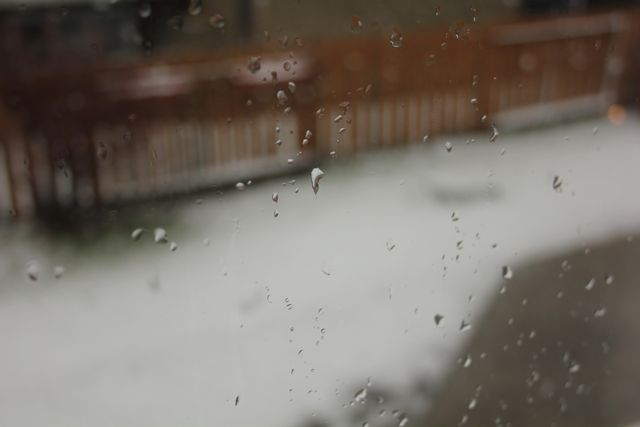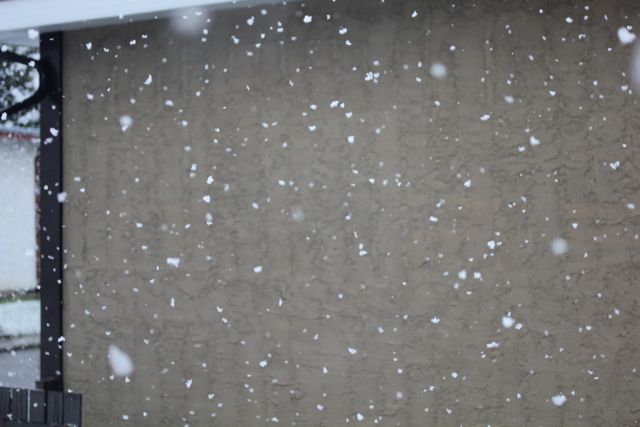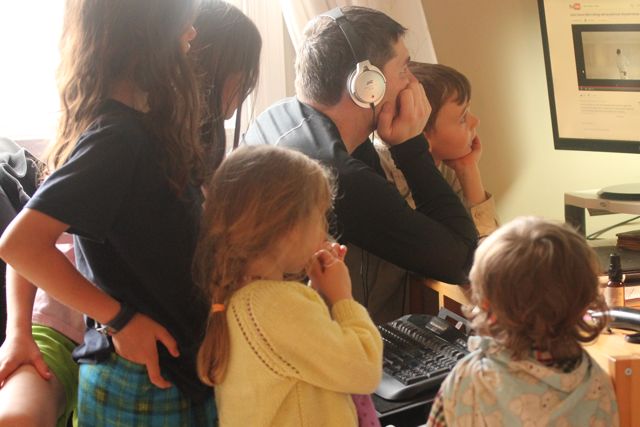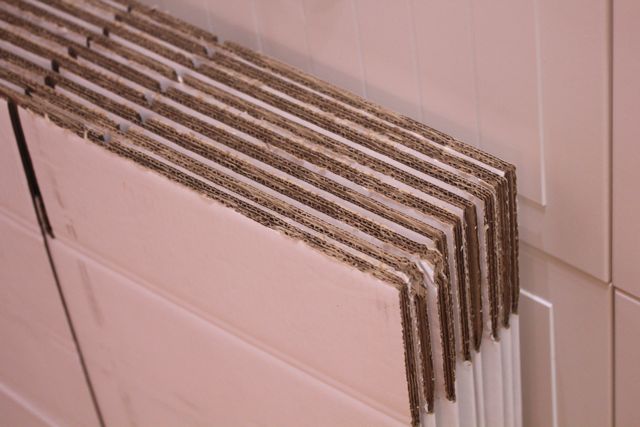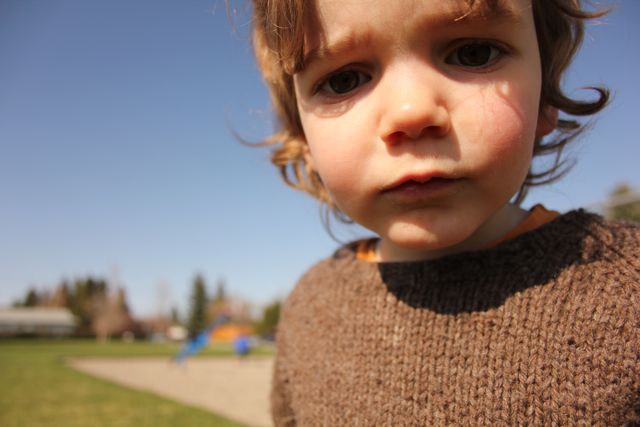 A frappuccino with a friend, the same friend who kindly helped clean the kitchen and wrangle the six into bed.
A Saturday snowday, a first weekend in May tradition, and special bonus for Dan who was helping friends move (and for the friends, I'm sure); hot chocolate, E's melty butter toast, and PBS for the rest of us. Huge, fluffy, clusters of snow. Dizzying, beautiful, and so ineffectually captured by camera.
An afternoon of roller-coaster emotions, cravings for pudding, surfing for light fixtures, and packing boxes. Dan and many helpers learning (via YouTube) how to skim coat a ceiling while I chuckle at the commentary, "He's so tall." "I think he's tricking us." "Is it a trick, Daddy?"
A morning lay-in, nail polish on patient toes, Skype chat with Grandpa S and his dog; then Daddy out with the three big littles for a girl's magic class and reno shopping.
Meanwhile an hour of frantic cleaning for me – a last-minute showing. Thankfulness for the hypnotic power of television as I plop two kids down while I hide cloth diapers and sweep crumbs. Grabbing little sis from her nap and whisking us over to the playground across the alley.
An unexpected hour at the park, an eye out for the showing realtor, gratitude for the (mostly) dry grass after yesterday's snowstorm. Four-year-old races, rocks in shoes, baby eating grass.
Home again for dinner by daddy, pudding and inevitably macaroons by mommy, and the bedtime marathon.
Finishing it off with a touch of knitting, a new Sherlock, and a cup of tea.
Busyness, full minds, sweet pleasures, full hearts – this is how we've spent our weekend.
How was yours?
Wishing you all a beautiful new week!
::
joining Amanda for weekending