In case you missed this post, the Jay family is on vacation.
We left our city home in the good hands of a friend and travelled west to the coast, half of the grandparents and salty air.
The 15-hour trip from door to door was absolutely wonderful. These little people of ours stunned us once again with their incredible travelling skills. Snacks, books, sketch pads and music kept everyone busy and we only answered the question, "Are we almost at the ferry?" about every 20 minutes.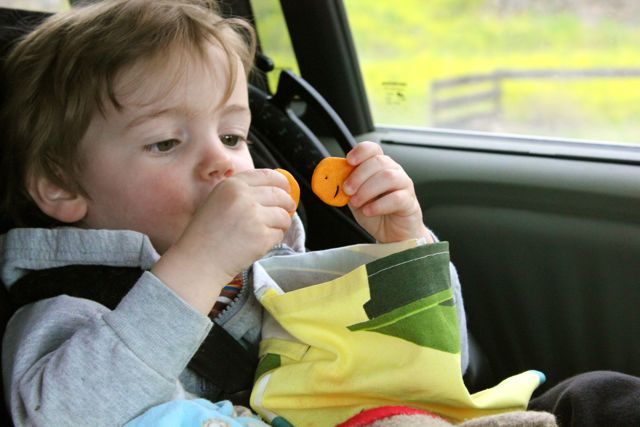 It doesn't hurt to have a few "vacation only" snacks packed to keep little fingers busy.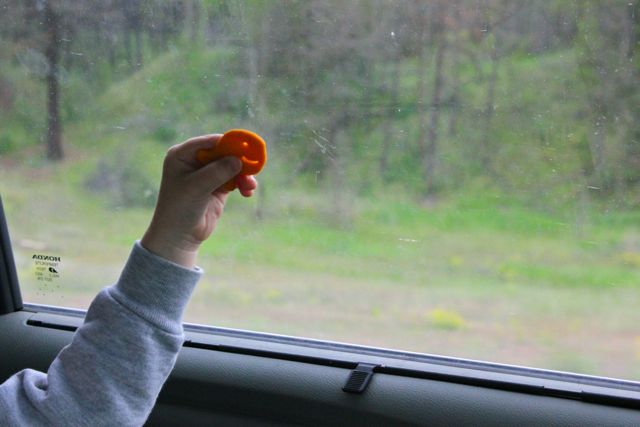 We even saw some wildlife…not including the flying fish.
Any guesses which child I had the best view of during our day?
After nearly twelve hours, thousands of snacks, one listen to The Best of ABBA *shudder*, three naps, one diaper blow-out and three potty stops we boarded a ferry to the Island.
The ferry trip is by far a kid-favourite – and thanks to the three naps the journey was raised immeasurably in Mommy and Daddy's opinions.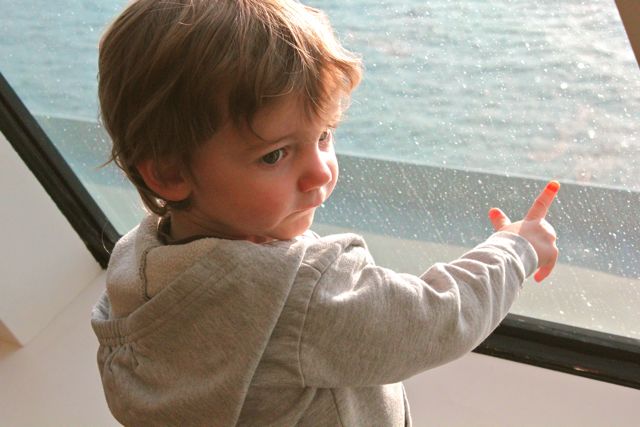 We were on the ocean – floating as Sarah kept reminding us while she remembered this previous lesson.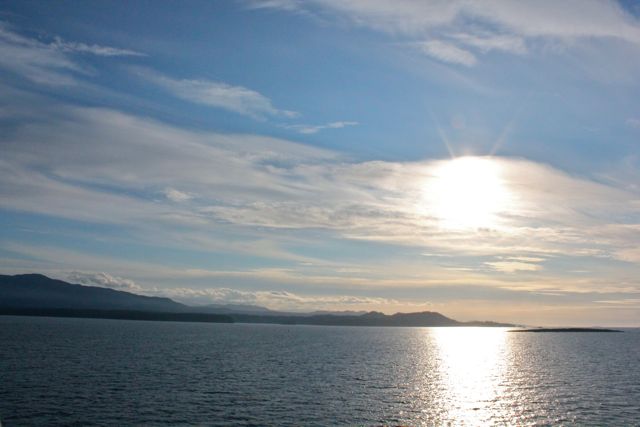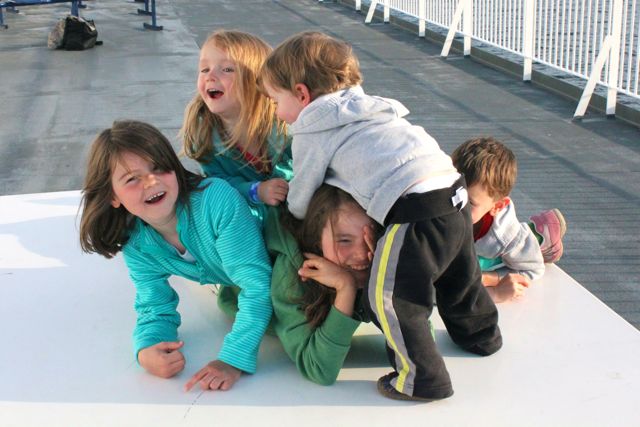 As I savoured the view these clowns ran off some of that pent up energy.
I just adore these little people. And family vacations. And the ocean.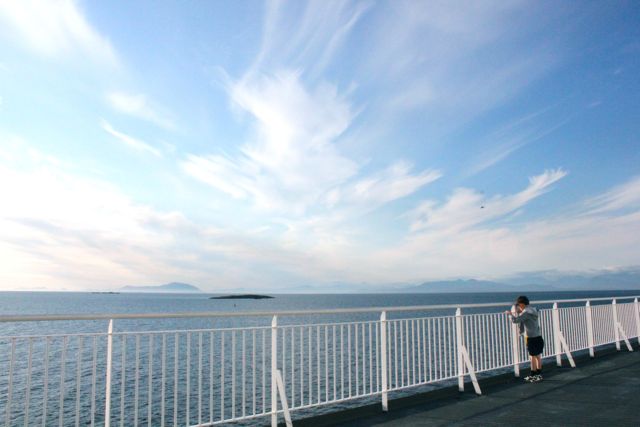 And I love how they all feel like home.