I finally feel like I'm getting my groove back.
I've remembered I love blogging. I'm knitting in the evenings again. I scrubbed the floors.
Perhaps it's all the water, or the diet, or the vitamins but I'm feeling pretty good.
I think I'm gearing up to finish some of the knitting projects I've avoided making eye contact with lately. But not quite yet. I need some happy cast-on, cast-off projects to gain some momentum. I think I've found them.
I'm still working on the Downton Cowl I began last week as part of Shannon's knit along. The lacework is coming together beautifully – simple yet elegant. I'm taking my time with it though – not ready for the pattern or tosh vintage to end.
In the meantime I needed some nice stockinette to pick up while playing boardgames or teaching long division. Using the beautiful swift I received for Christmas (!!!!), I finally wound a couple skeins I bought back in the fall for a little girl's hat. Poor Sarah has been wearing a poorly sized hat after her own was felted. It wasn't really suitable – not for this Alberta winter when ears need full coverage. I followed notes I made during last fall's tornado knitting and a stripey design the kids love, and lickety-split she has a hat. Ravelry notes here.
Now all the siblings have placed their orders and argued over which hat needs to be knit next. Little brother won that one since his head has sizeably outgrown his older hats. Orange and yellow stripes are up next!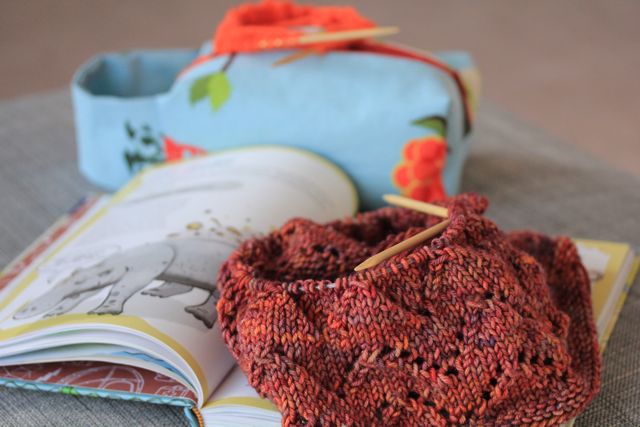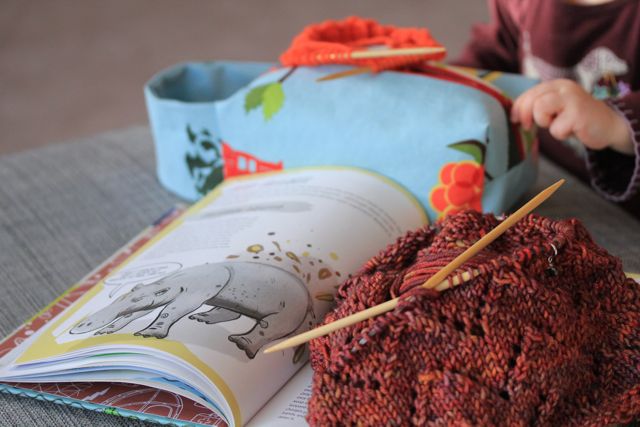 I had a whole stack of books come in at the library this past week. I've been picking my way through them – giving them a test ride to see what I'm in the mood for. So far I'm undecided. Nonetheless, I have a most exciting book to share with you!
My sister, brilliant gift-giver that she is, found an amazing book for the kids for Christmas: How to be a World Explorer. I'd heard tidbits from it such as how to reinsert your eyeball if it falls out (!?!?) but I hadn't sat down with it until three-year-old Simon showed me the proper defence in the event of a bear attack. It is incredible! Younger siblings keep reminding me that, as the cover states, it is NOT-FOR-PARENTS. The older kids, though, are just too excited to show me how to remove a leach (use your fingernail to loosen it, then flick it away) or instruct me on desert island survival (be warned: sea urchin meat looks like baby poo). I am going to tuck in with this book and a pile of kids tomorrow to see what other gross, disturbing, and slightly frightening things we can learn from it. So much fun!
::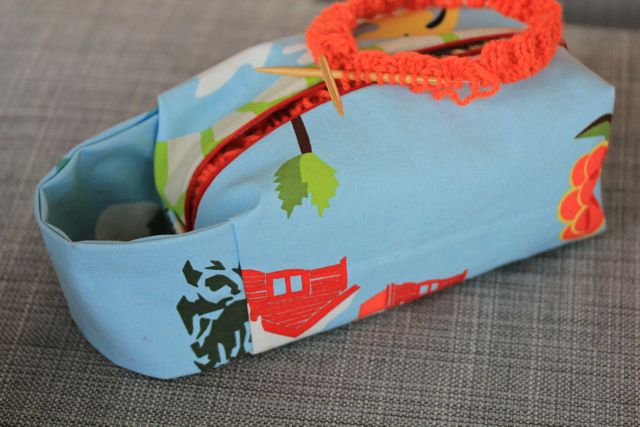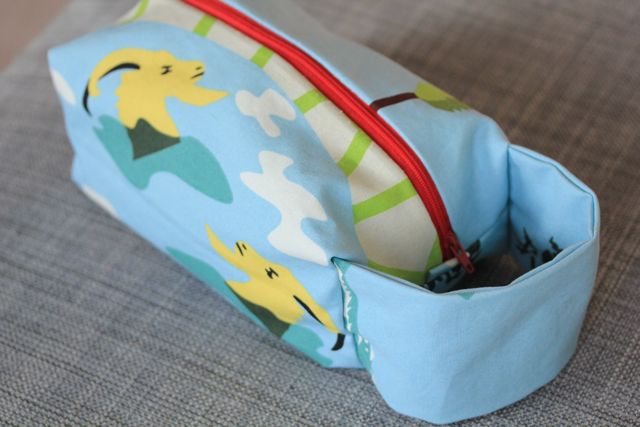 One last thing – I realized yesterday that today is my 2nd blogiversary! I've been rather erratic in my posting lately but this space means so much to me because of the wonderful friends I've "met" through it. I've been incredibly blessed by you – first time visitors and old friends, commenters and wallflowers alike. Since I love you all so much and you've been so good to me, I wanted to host a little giveaway to celebrate. I made a few box bags (based on Truly Myrtle's brilliant tutorial) to send out in the pay-it-forward swap I joined in last year. I ended up with one extra – just the thing to send one of you lovely people. It's the perfect size for a portable knitting project, toiletries bag, or whatever you can dream up for it.
Leave a comment on this post for your first entry, follow house full of jays on facebook or share this giveaway however you'd like (on your blog, facebook, instagram, tell a friend) for your second! Just be sure to leave a comment for both possible entries!
And don't forget to tell me what you have on needles and in the reading pile!
::
joining Ginny for yarn along