Thinking about the people affected by Sandy. If you've been along the hurricane's path, my prayers are with you. xoR
::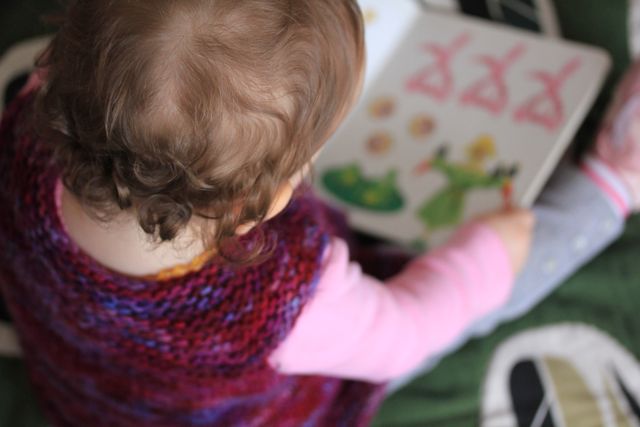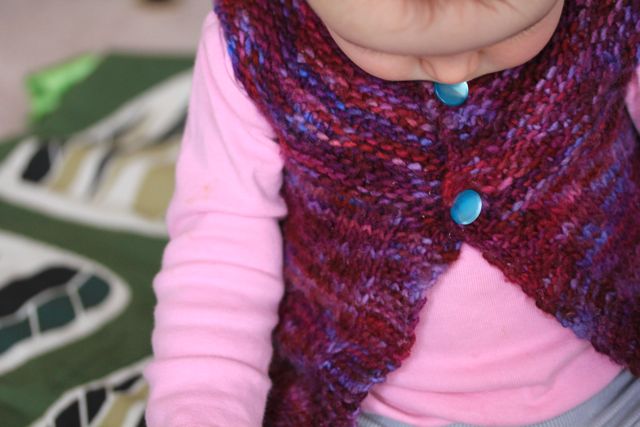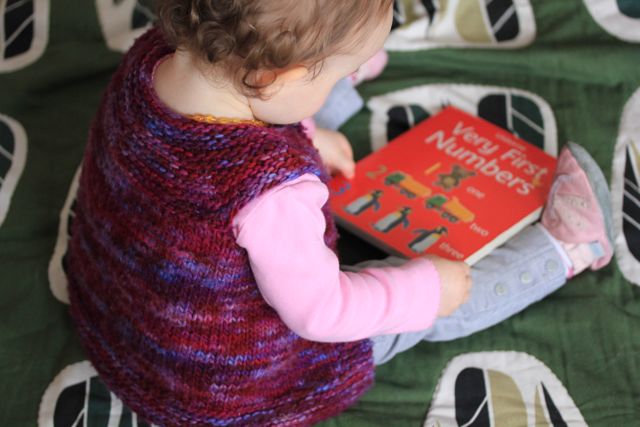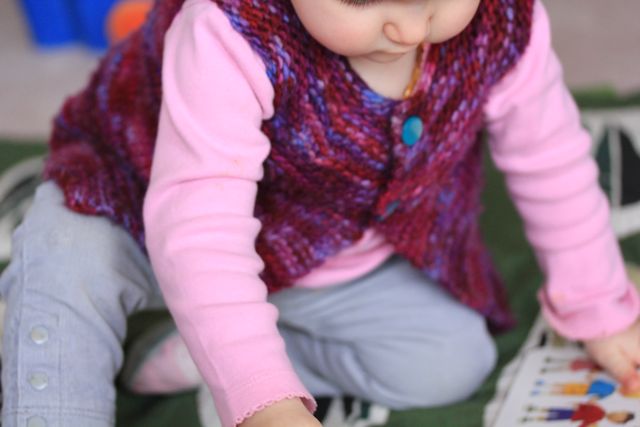 When I took these photos to show off the sweet plain vest I finished a few weeks ago for the wee lass I had a hard time. I had to absolutely tear my focus away from those curls and remember I wanted to show the knit.
I do love the plain vest pattern. And this isn't my first time mentioning it but I'm saying it again. It's simple and fun and oh so sweet. I knit this one in a beautiful malabrigo worsted that my parents-in-law bought me for my birthday (and topped off for me afterwards as I mentioned yesterday). It was dreamy to knit with this wool. Why don't I knit with malabrigo more often?!
While our weather has been cold and colder, it's been the perfect thing for our little lady.
(ravelry notes on the plain vest here)
I cannot end this post without drawing your attention to the mat Mira is reading on. It came as a beautiful gift from my dear friend, Irina. An incredibly talented seamstress, as well as knitter, baker, writer, and photographer, Ira continuously inspires me with her creative endeavours. If she weren't across many miles in Lithuania, I'd be knocking on her door for sewing lessons and sharing many cups of tea.
The kids and I were so excited to open her package. When it arrived the kids recognized the Lithuanian address and remembered the last package we'd received from her. The play mat is a lovely tag quilt. I thought to put it in Mira's room for her cold hardwood floor but instead I haven't been able to take it out of our main living area. And I'm wrapped in it as I type.
Thanks for keeping me warm, Ira!
Visit Ira's shop here, and her blog here.
::
While we're talking about staying warm – how do you do it? I'm cloaked in wool and still so chilly!
Also, those curls…really, did you see them? Everyone in this house is powerless against those curls.