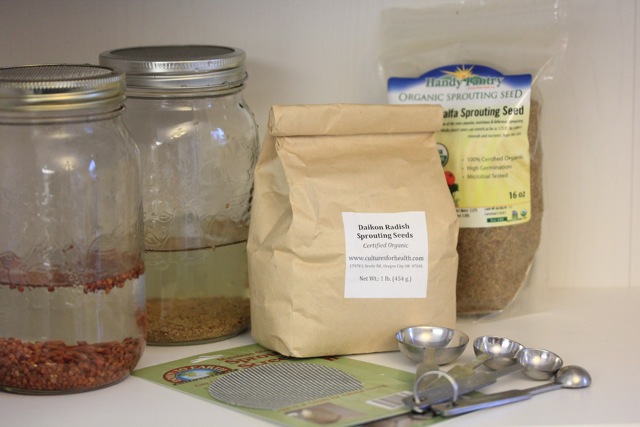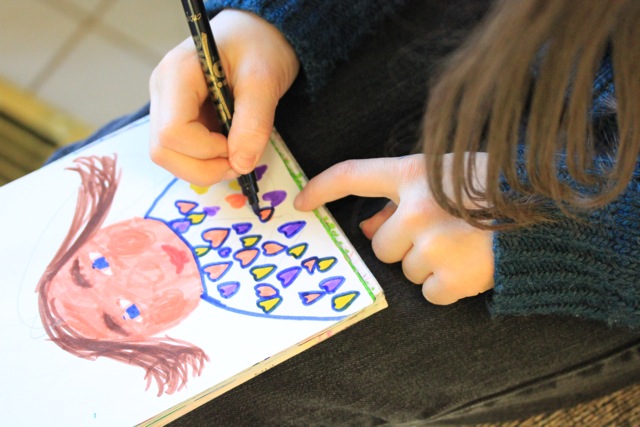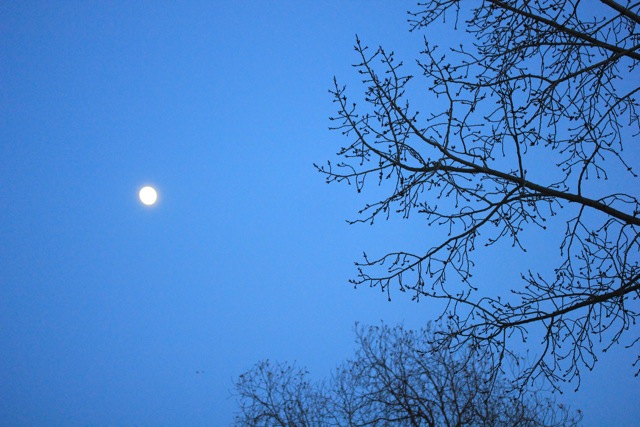 This weekend was tummy bug recovery;
cleaning the disaster that was the house after both Dan and I were under the weather;
extra knitting time (cast off and number four);
started sprouts on a window sill;
art with markers, and craft sticks, and glue;
gazing at the bright of the full moon's face;
enjoyed this which only increased my devotion to the Dames (Judi Dench and Maggie Smith);
Dan off in the morning for our food sort, a van load of goodies to sort and stack;
hilarity from the littlest jay as she learns to trust her walking legs a little more amidst busy siblings.
a grateful home visit to our beloved chiropractor to help a poor girl's sore neck;
a sudden rush of the I-wanna-tidies;
roasted garlic hummus & veggies by Rachel with BBQ chicken by Dan;
kids settled, then settling myself on the couch for episode 4 and more knitting;
late night tears of laughter over late night texting with a friend I miss;
and surprised by joy in the most unexpected moments (and therefore the very best).
Not quite the weekend we were expecting, but very good indeed.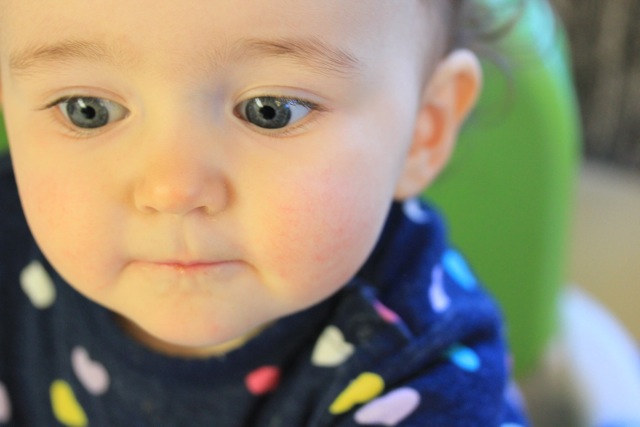 ::
How was your weekend, lovelies? Hope you find a gentle way to begin the new week – I think we'll slide into Monday with a treat (with our gluten/dairy free alterations, of course).
:: joining Amanda for weekending:: 
:: giving thanks with Taryn at Wooly Moss Roots for Gratitude Sunday ::