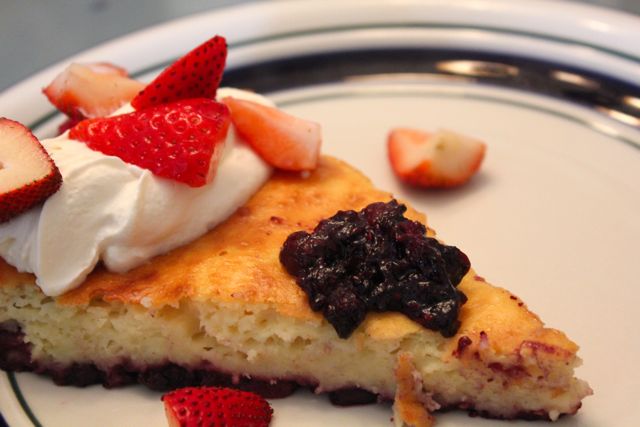 I shared a peek of Simon's birthday breakfast yesterday and today I want to share the recipe for this simple and delicious breakfast treat.
Dan's been making this pancake for quite a few years – I have no idea where the recipe originated but we've made it our own over the years. While Dan is still the master of this breakfast no one complains when I take a crack at it. We call it a german pancake but I'm not sure if that would really be true to what we are making – if any one knows better I'll happily rename it. We began making it with apples which we love but some mornings call for a quicker breakfast and frozen fruit fits the bill.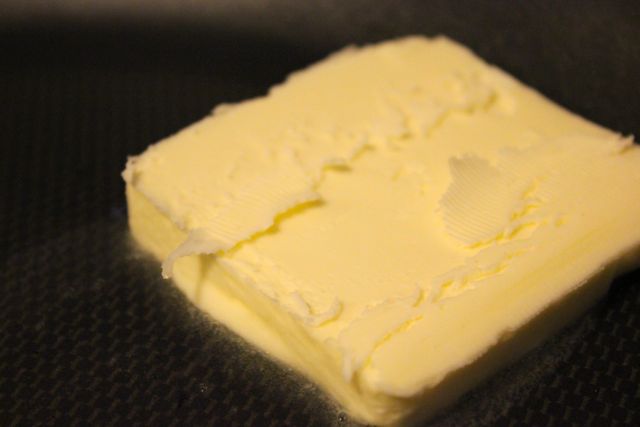 Start with a slab of this beautiful stuff…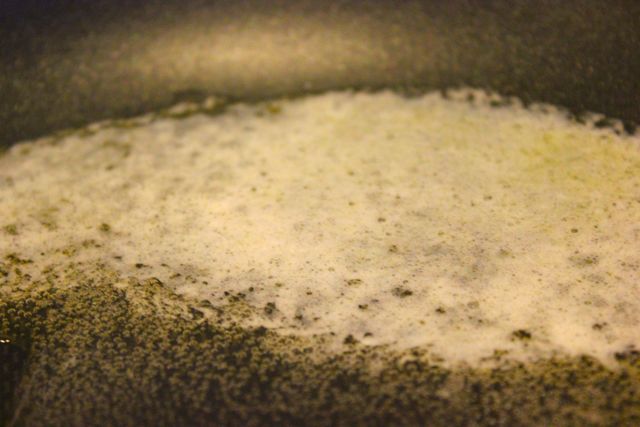 …and melt it in an oven safe skillet.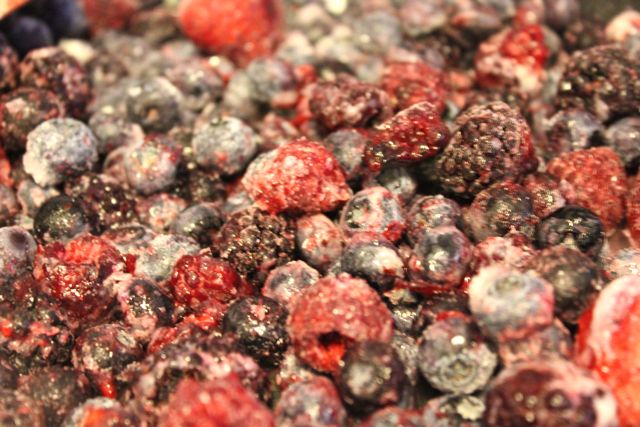 Throw in some frozen berries or your fruit of choice.
If you think your fruit may be a little tart add a couple tablespoons of maple syrup or sugar. Cook the fruit over medium high heat until the liquid has reduced – this should take 5-10 minutes.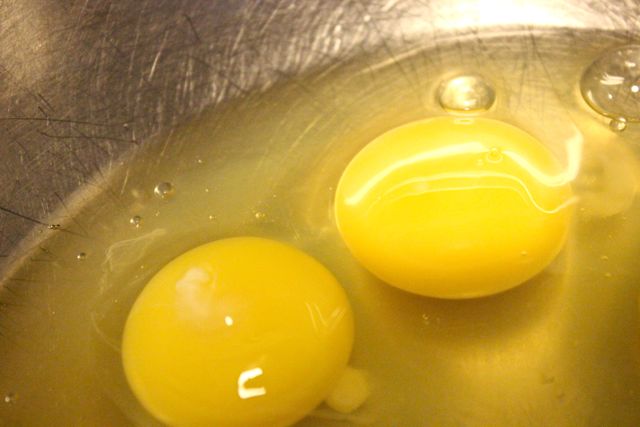 Crack six eggs into a medium-sized bowl.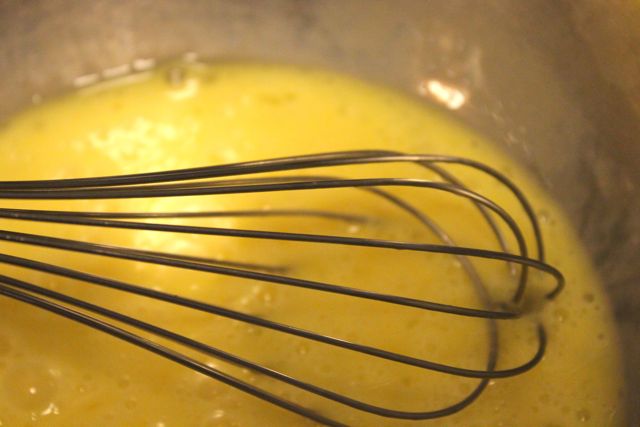 Whisk them together.
Now whisk in your milk, yogurt and vanilla.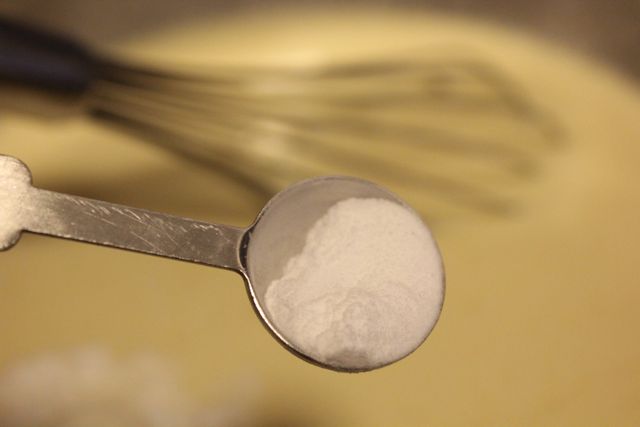 Add in the baking soda, baking powder and salt.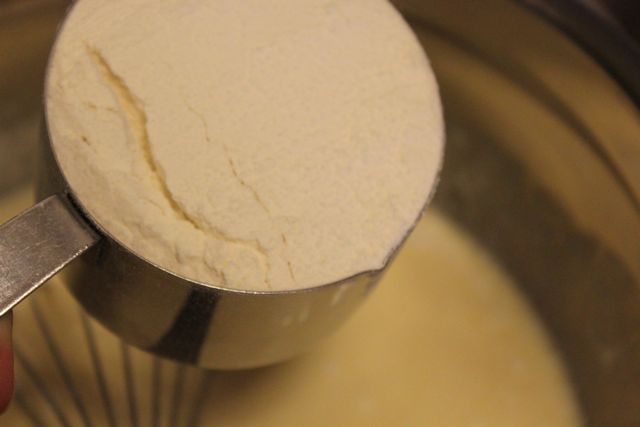 Add in 1-2 cups of flour and a little sugar. Mix together.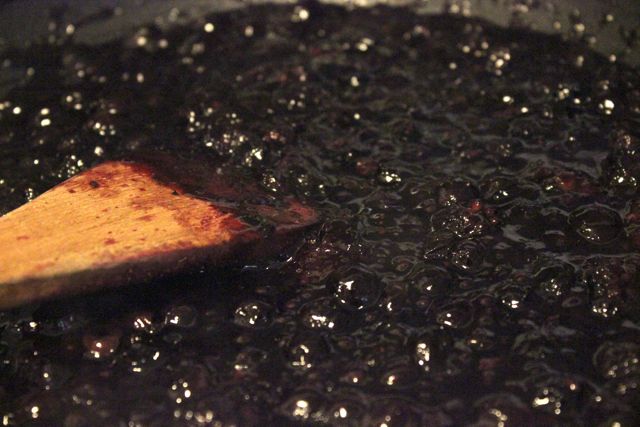 The fruit is ready when it is thickened like this…I may have cooked this batch a little long and almost ended up with jam but that works, too.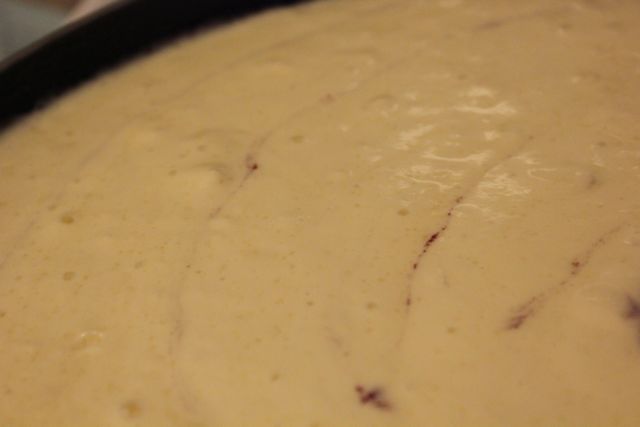 Pour the batter into the skillet over the fruit. Give it a swirl to marble the batter a little.
Put the skillet in the oven for 30 minutes at 375°F.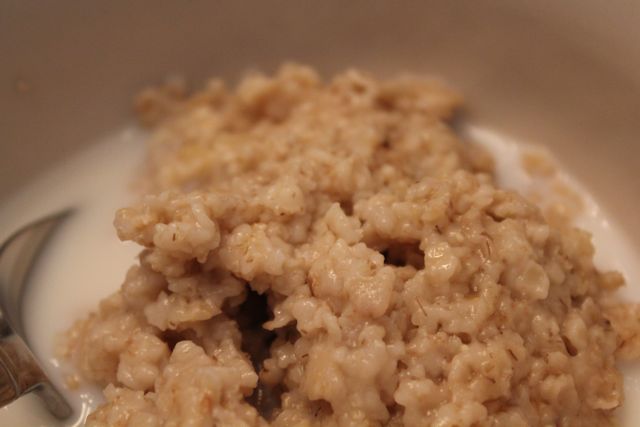 Enjoy breakfast number one while breakfast number two cooks. Are we the only family that eats multiple breakfasts?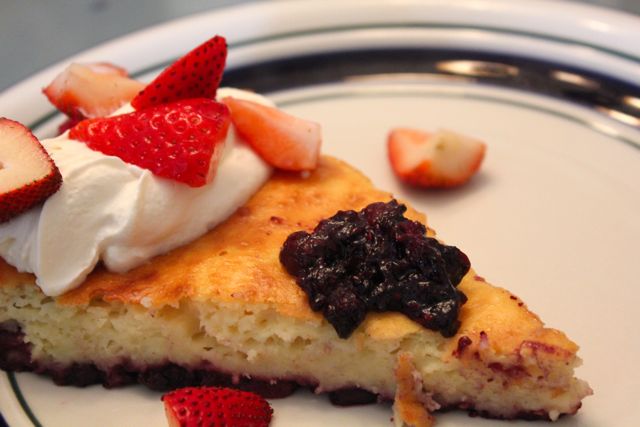 When it is brown on top take it out of the oven and allow to cool for a few minutes before slicing into wedges. It is great served with applesauce or yogurt but we love a dollop of whipped cream and sliced berries.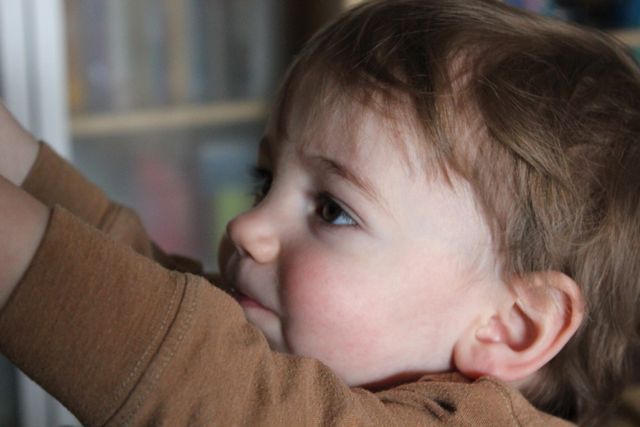 Hopefully you'll be this excited while waiting for your slice.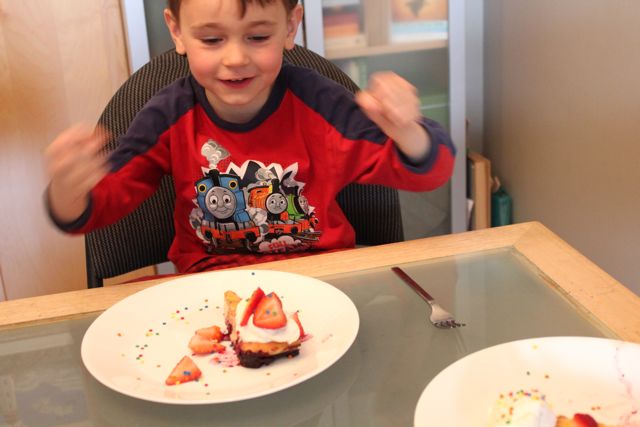 And pump your Thomas-clad arms in the air when you receive yours.
And dig in…even if you'll only eat the sprinkles, whipped cream and berries like this one…
…Or if you manage to out-eat your siblings like this one.
…Or if you prefer yours without the birthday sprinkles as I do.
German Pancake
1/4 cup butter
3-4 cups of fruit – frozen berries, mangos, peaches or prepared apples are all great it in this
2 tbsp maple syrup (optional)
6 eggs
1 1/2 cups plain yogurt
1 1/2 cups milk
2 tsp vanilla
1/2 tsp baking soda
1/2 tsp baking powder
1/2 tsp salt
2 cups of flour
2 -4 tbsp sugar
Preheat oven to 375° F.
In a large skillet melt the butter. Add the fruit and maple syrup, if using, and cook over med-high heat for 5-10 minutes until the liquid has reduced. In a medium bowl whisk together the eggs, milk, yogurt and vanilla. Add in the dry ingredients and mix until combined. Pour this batter over the fruit in the skillet. Put the skillet  in the oven and bake for 30-35 minutes until the top is browned. Remove from the oven and allow to cool for 10 minutes before slicing. Serve with fresh fruit, applesauce, yogurt or whipped cream.