We seem to have a new tradition – or at least a slightly enhanced version of an old one.
Each year when we come out this way, trading mountain backdrop for ocean, we take a day to drop down to Victoria to visit one of Dan's oldest friends and his family (now firmly among my dearest friends). Until last year it was usually just Dan and I who travelled down with whichever babe was nursing at the time.
Last September we also had the three oldest peeps join us for a trip to the beautiful city along with a visit to the Royal BC Museum.
They were not about to be left behind this year either.
On Tuesday we packed up and set out. Before we got too far though we made an important stop.
Through this blogging gig I've found such a wonderful community of friends. None of them in my neck of the woods, though, and I've often ached for a chance to sit down together over a cup of tea and knitting needles.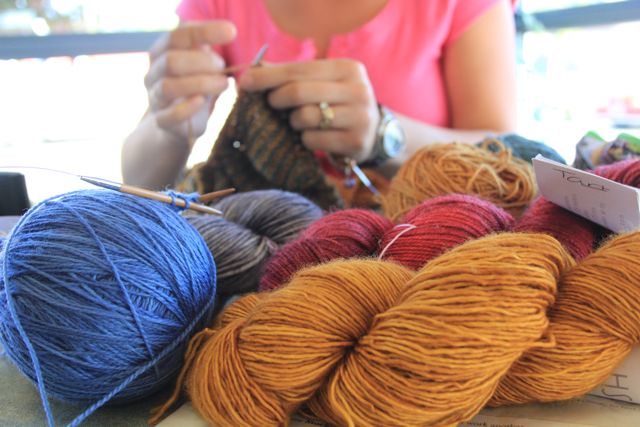 Enter Rebecca, the sweet mama behind the blog nook. I found her through luvinthemommyhood when she teamed up as Shannon's partner in crime during last year's Summer Sweater KAL (the same KAL this year got me knitting this). She's been an enabler as I drool over all her gorgeous knits, and an inspiration as she tosses out completed projects like nobody's business.
While I was driving down to her home city in Victoria, she was vacationing up-Island with her sweet family. We contrived to meet up a Tims for a little 'meet and stitch'. It was a delicious yarn fest and we didn't even remember to order anything – just covered the table with wool (her new indulgence in MadTosh) and our knits.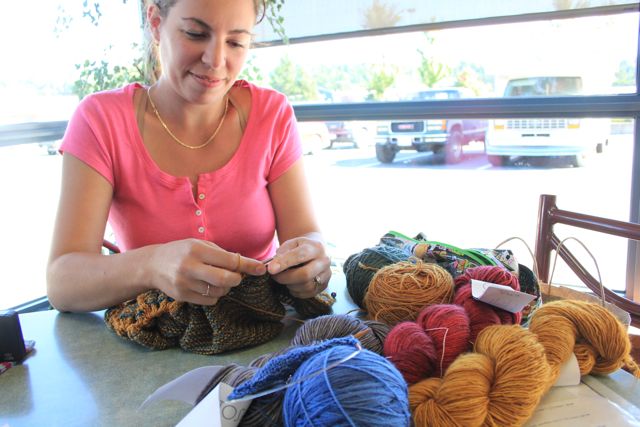 It was so delightful to meet Rebecca – she's even sweeter in person! It was definitely a highlight of my vacation. Now I'm all pumped to meet more of your lovely faces (hint, hint…Calgary is a lovely city)! And am already looking forward to my next chance to share a yarn date with Rebecca. (Thanks, Rebecca!)
After saying goodbyes, we headed off again to Victoria with three excitedly impatient littles. The museum was the first stop and a big hit with them again. The visiting dino exhibit was pretty cool (even as we'd just recently visited the Royal Tyrrell Dinosaur Museum). But we all share the same favourite at the museum – the Modern History Gallery. It is so much fun! I'm a total history geek so I want to read everything and soak it all up – the kids on the other hand love to roam the replicated city streets from Chinatown to the theatre.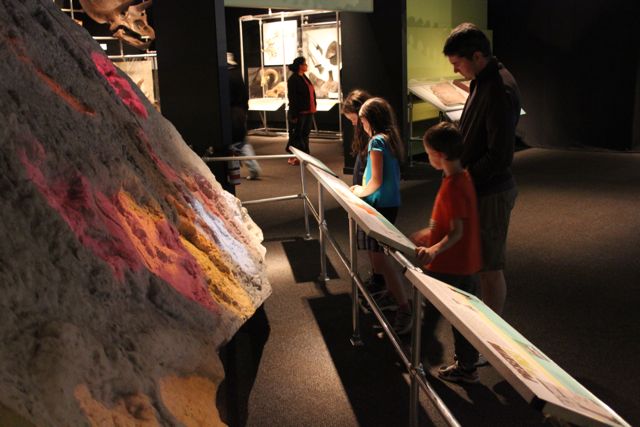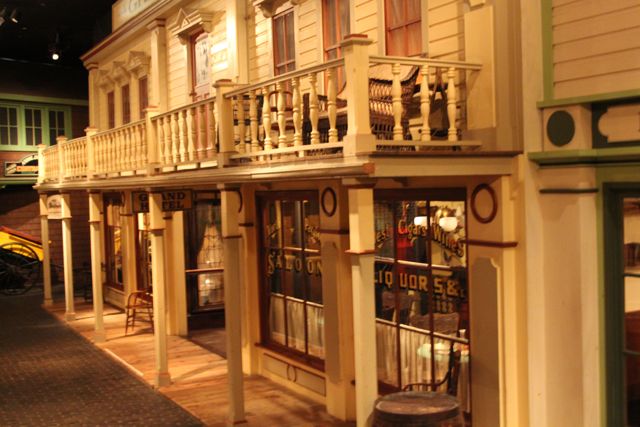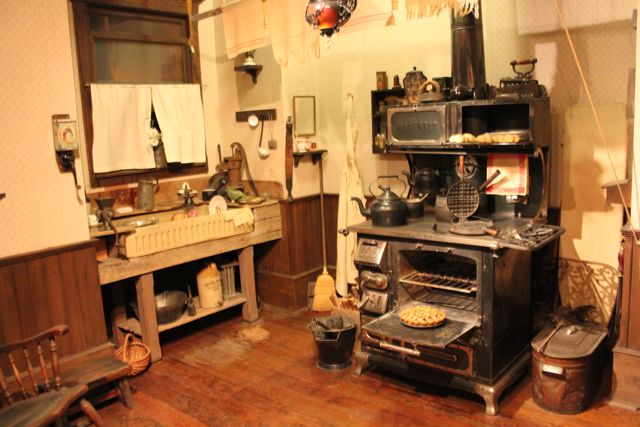 After the museum there was time for a quick shop visit to Silk Road. We already have a ridiculous tea collection as it stands but I can never resist adding a little more – and there are always gift giving possibilities, right? Then we met our friends to pick up Dan's favourite take-out meal, Noodle Box, before heading down to the beach. We stayed there visiting until after the sun had gone down and the mosquitos had made a fine meal of my ankles.
It's a long drive back to Qualicum Beach, particularily after dark, but Mary Poppins on audio kept us busy until there were three dozers in the back seat while Dan and I sipped hot chocolate and peppermint tea(respectively).
It was a good, good day.
::
Do you have a favourite vacation spot you love to return to? Familiar away-from-home haunts that call you back? Do tell – you know I love a good tradition!