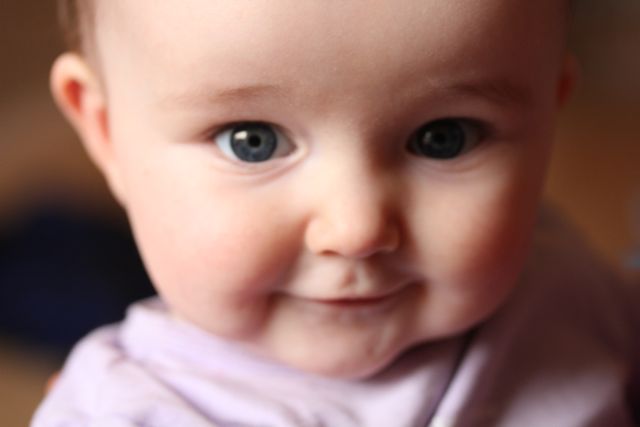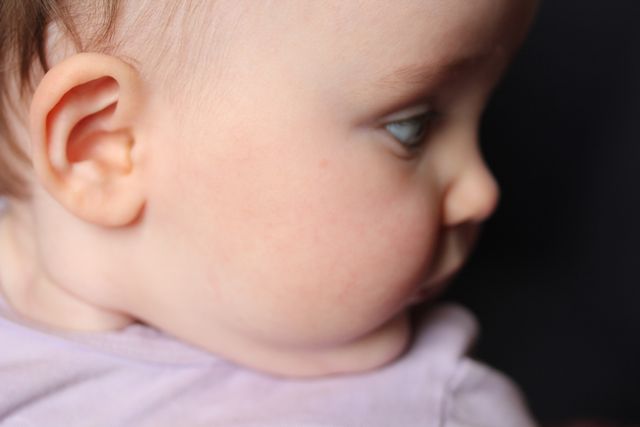 Little girl, we've been graced by your peaceful presence now for nine months. For nine long months we anticipated your arrival and now for nine short months we've watched you grow. From wide eyed wonder taking it all in to wide eyed full of wonder as you take it all on.
Adored, beloved, darling, you are cherished by us all.
::
Mira has popped through two teeth in the last couple of weeks and it would seem as though she is working on more. That hard work mostly bothers her at night but even then she is such an understanding little lady. During the day she is on the go. Not quite crawling on hands and knees but pulling herself along the floor with her arms. With her new found movement Mira is finding all sort of trouble to get into. We've had to redouble our sweeping regime as she's putting all findings in her mouth.
She is well guarded, this precious baby sister. There always seems to be a sibling begging to carry, snuggle, or kiss her. They can always make her laugh. And our little peacemaker has settled many a conflict and dried many a tear without a word, such is the power of her sweet smile.
After her first enthusiastic bites of avocado, she hasn't shown much interest in food. She samples now and then but for the time being The Mia-Bomb's quite happy with her milk. And with all that we already have going on I'm quite happy to hold on to our nursing sessions.
::
These nine months have passed in a blink but we can't imagine life without this blessed bundle of joy.
Happy 9th Month, Mira Love.