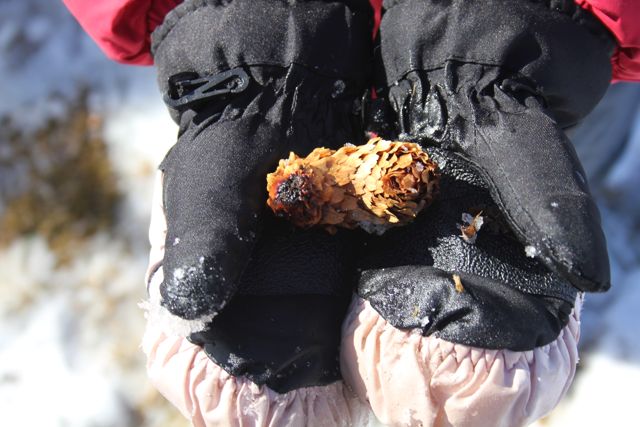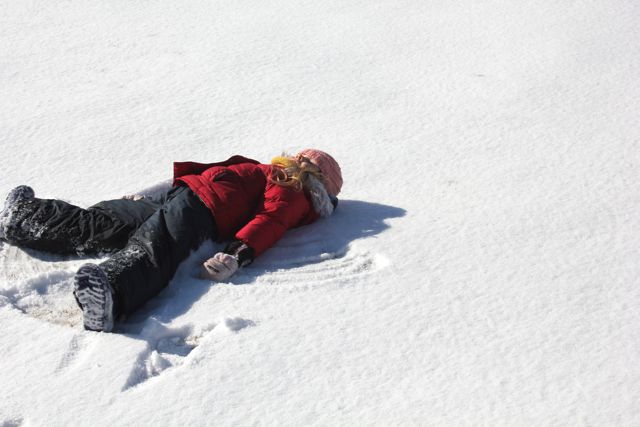 We bundled up, we wandered out, into blinding snow. We tramped over icy asphalt and stomped muddy puddles.
Snow angels, hoof prints, and spring melt were our landmarks. I cooed over a baby girl so sweetly snuggled and gushed at siblings as best friends.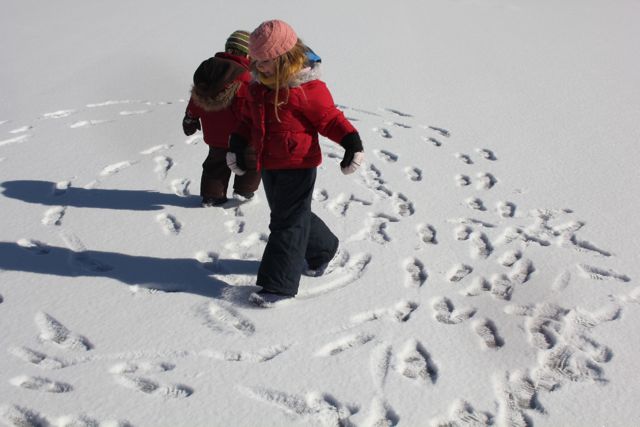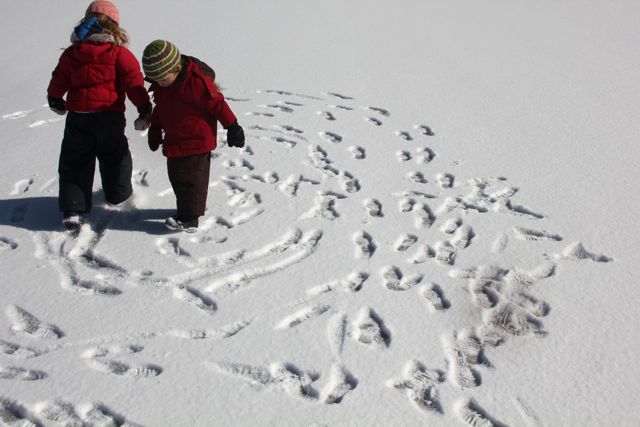 But in this walk full of wonder the greatest marvel was footprints through fresh snow.
"Clean snow", children cheer. Round and round they go. Dizzying patterns of circles and swirls. Following sister's footsteps and now she follows yours. The prints of  a night tracker here and a grazer there. Some other small feet tucked into warm boots.
And the expanse of fresh white brilliance. Where you are the explorer, the artist, the adventurer. Though many steps have gone before, and many more will follow; here we are now and it's all new.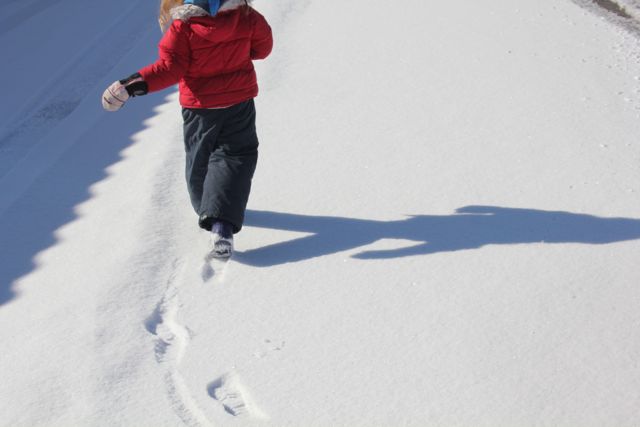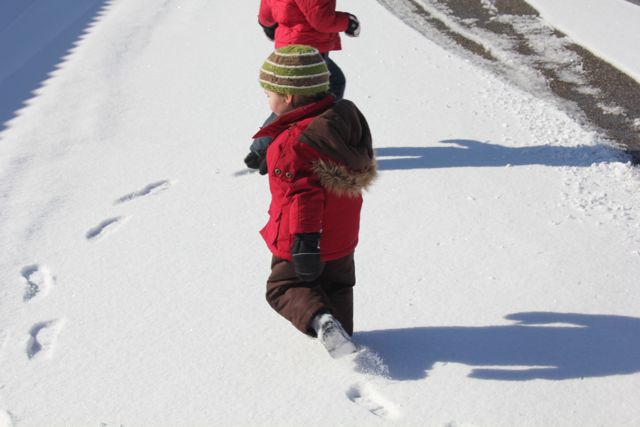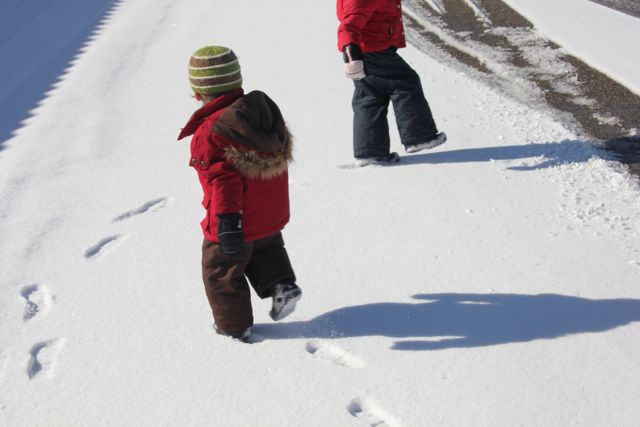 And I think of this life and it's struggles and joys. The hard times that feel like forever. Moments which don't stop for dirty dishes, laundry loads, or bread baking.
I am not the first to come this way. Not the first to ask why or how. Not the first to shed tears of frustration and joy.
It feels good to wonder at the new. It feels good that I'm not alone. Those footsteps breaking snow, the babies breaking gums, the love breaking hearts. I'm not the first. Not the last. And never, never alone.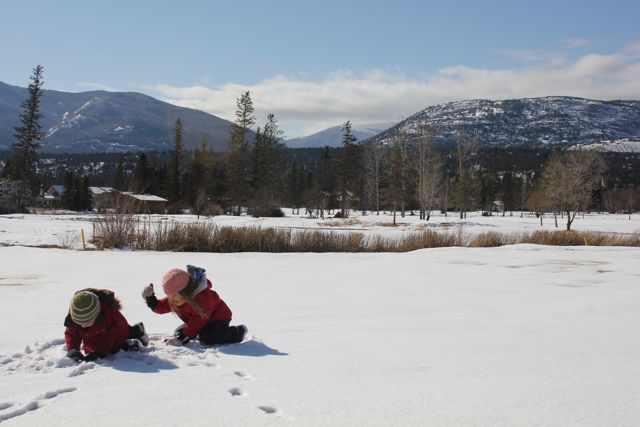 And the going, going, going pauses to breathe.
::
And baby girl's hat – a most thoughtful gift from a lovely friend.