"Gratitude unlocks the fullness of life. It turns what we have into enough, and more.
It turns denial into acceptance, chaos to order, confusion to clarity. It can turn a meal
into a feast, a house into a home, a stranger into a friend. Gratitude makes sense of our
past, brings peace for today and creates a vision for tomorrow."
~Melody Beattie
In the name of gratitude and truthfulness I've decided to post a little piece of reality here once a week. Likely just a single picture. See my original post here.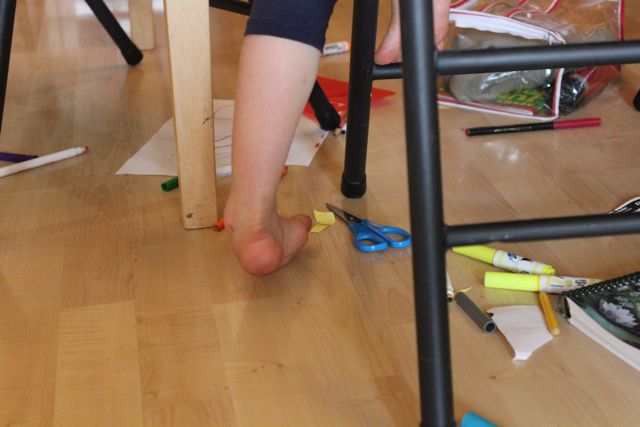 This is what it looks like under our table every day. This is only school mess – somehow, amazingly, this photo didn't capture the crumbs, fruit stains, oatmeal smears and half-eaten toast that no doubt were soon littered here also.
Today I'm thankful that these littles do so much more than make messes (although I'll admit I've needed reminding of that). I'm also thankful that we're spending these next days with my in-laws who so graciously clean up the mess we make under their table.
If you'd like to join in with a reality check of your own, please add a link or note in the comments!