Every child begins the world again…. ~Henry David Thoreau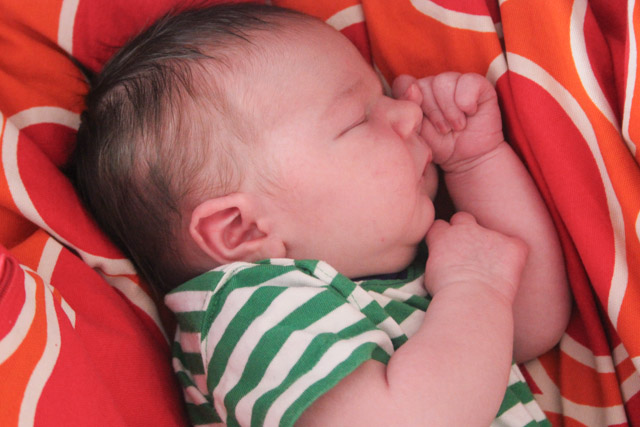 I am crawling out from under the rock of blissful and bleary-eyed babymoon to introduce the little one we welcomed into our family last week.
Thomas Joel Stewart was born at home with the help of his wonderful daddy and cheering siblings, amidst cries of welcome and tearful joy.
He matched his last sister's newborn girth, tipping the scales at 10lbs 3oz (and stretching those newborn onesies). He's got the broad shoulders and big hands of my family, and the full newborn locks and sweet dimple chin of his father. He's got six adoring older siblings and two besotted parents. He's got favour and destiny and future and purpose.
I'll never get over the miracle of it.
xoR