Life has exploded around here with weather's arrival in spring, pressing in on summer, and gardening in full swing.
The days are long and full, the sun has been shining often, seeds have been planted and seedlings nurtured as we cherish these days of warmth and light.
And while life is exploding around us, we are also watching growth of another kind as we expect a seventh child to join our family. Somehow, quite unintentionally, I've managed to neglect posting about it here until I briefly mentioned it here (although I shared a clue in this photo). I've shared some belly shots on instagram recently but until recently this pregnancy has seemed like a bit of a dream.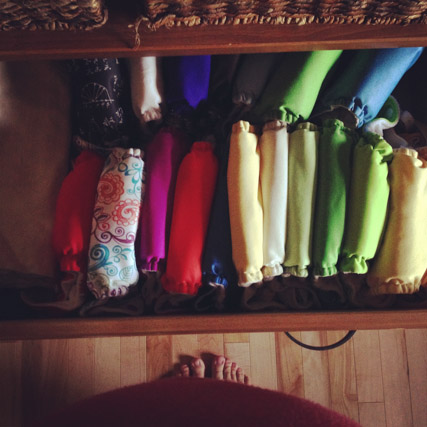 Back when I was feeling so miserable in the fall, thinking I was full on detoxing, it turned out I was also dealing with first trimester symptoms. I got through it, still not realizing what was up – you'd think I hadn't done this before. It wasn't until a baby belly popped that I finally got the hint (at about 16 weeks).
Now here I am at about 33 weeks and definitely feeling very pregnant. I think this baby it taking up every square inch of belly space! It's been hands-down my healthiest pregnancy even though I'm starting to feel uncomfortable. I'm so thankful that I've been blessed with healthy, low-risk pregnancies.
As much as I'm beyond excited (along with the rest of the household) to meet this new little person, I'm trying to enjoy this waiting time of preparation and growth, the kicks and curiosity over who this little person would be. All the kids are voting this one is a boy (a boy Simon thinks we should name Sally) but I suspect that may be influenced by their desire to even things out a little bit. I'm never sure until I'm in labour and even then I'm often surprised – oh, the surprise is such, such fun!!
And of course I'm trying to make the most of making for baby! I've got a puerperium awaiting buttons and a baby vertebrae on my needles, a baby quilt cut (with hopes it may progress beyond that), and more fabric to be cut for a few sweet baby items (I'm gaga over these pants and need to make them by the dozens).
::
Do you have any must make baby items? You know I'm always looking for fresh inspiration!
P.S. Sorry for the recycled instagram photos, I'm miserable at self-portraits, particularly belly shots but I've got a gardening post to share and the kids snapped an impressive amount of photos of me looking sweaty and pushing a wheelbarrow. Aren't you excited to see those? Ha!