Dan's here again to share one of my most favourite meals.
Tomato and Basil Shells
On a recent day of busy errand running, we came home late with little time to prepare dinner. Too often this ends in a less than satisfying dining out experience. Instead of throwing in the towel, I decided to go with one of the more popular meals from our summer menu.  Tomato and Basil Shells – it's quick and everyone usually loves it.
Because I have done it so many times I can prepare this meal in about 30 minutes. If you are going to give it a try for the first time you probably need closer to 45 minutes. The only problem is trying to find fresh basil and good tomatoes, which is why this is usually a summer dish. I was lucky enough to grab the last bunch of basil at the grocery store (although it wasn't pretty). Before I get started there is one disclaimer about this meal – if you don't like garlic stop here.
Here are the ingredients:
8-10 Roma Tomatoes (I used regular tomatoes as I couldn't find Romas)
8 Cloves of garlic
3 Tablespoons of olive oil
1 Ball of Mozarella Cheese
2 stalks of basil
600g of pasta (I use tiny shells but you can use whatever you prefer)
Chop or mince the cloves of garlic. Pour the oil into a large saucepan and set your heat to medium-low. Let the oil heat up for a minute or two before adding the garlic.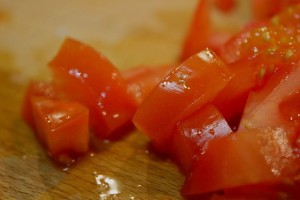 Now is a good time to get your pasta water boiling. Start cutting the tomatoes into small cubes.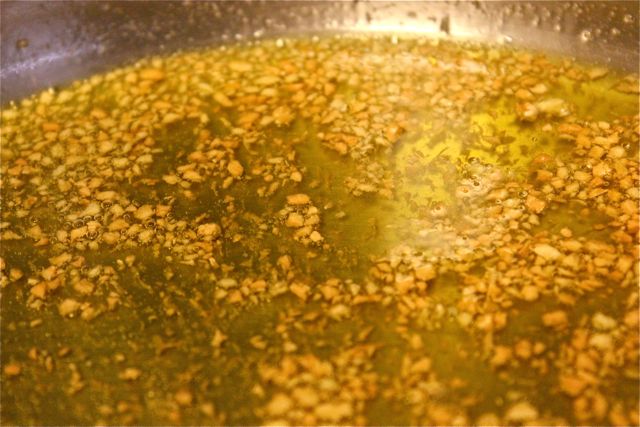 Be careful not to burn the garlic as it will brown up pretty quickly.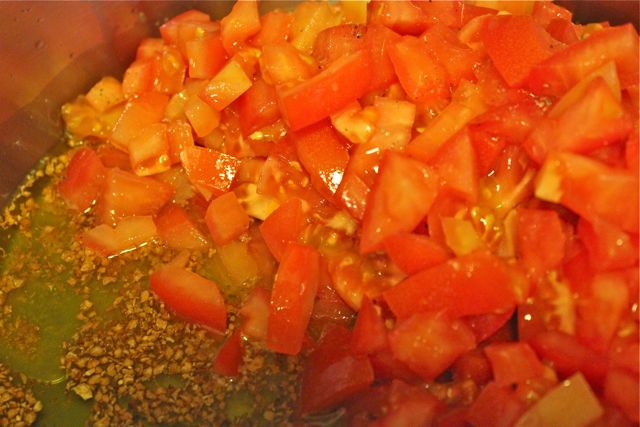 Add the tomatoes to the oil and garlic, continue to cook on medium low heat for about 10 minutes or until the sauce starts to bubble a bit.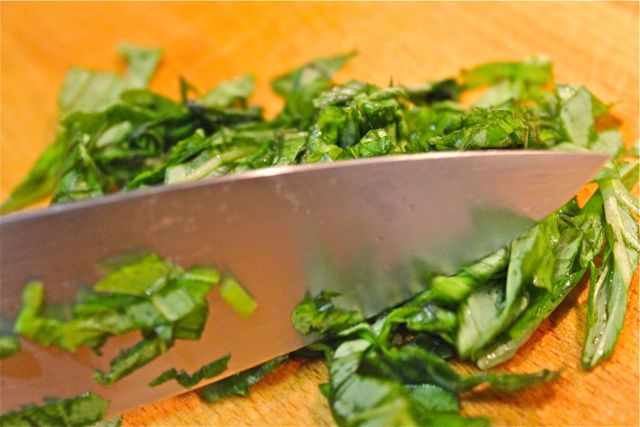 Chop up your basil and set aside to add right at the end of the cooking process, this will keep it nice and green.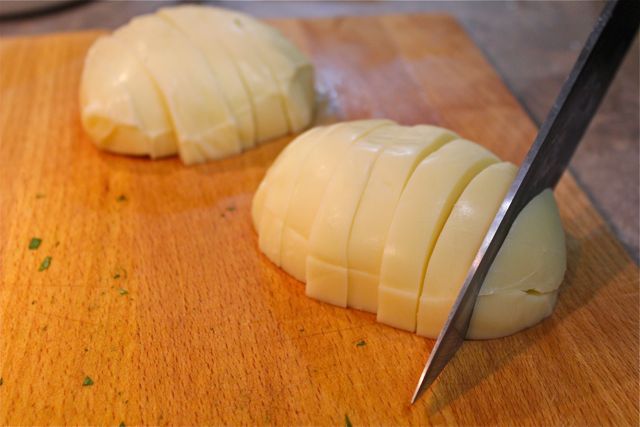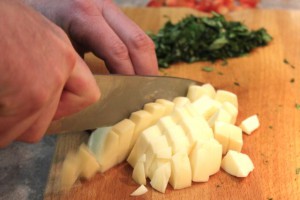 Cut the mozerella into 1/2″ cubes (this is a lot easier if you put the cheese in the freezer 5-10 mins before cutting it).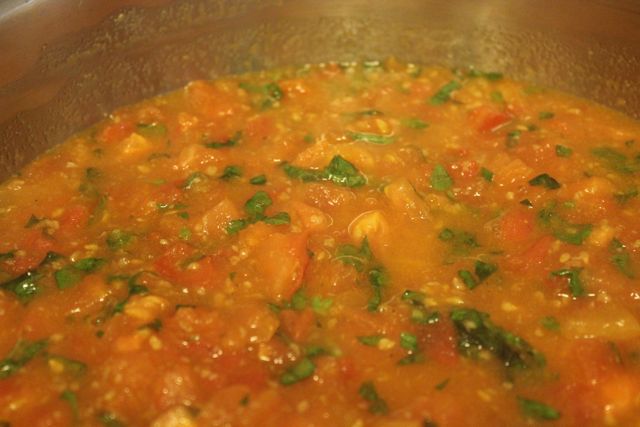 At this point you can toss the cheese in or if you have special people, like we do, who don't like cheese you can add it to their dishes individualy.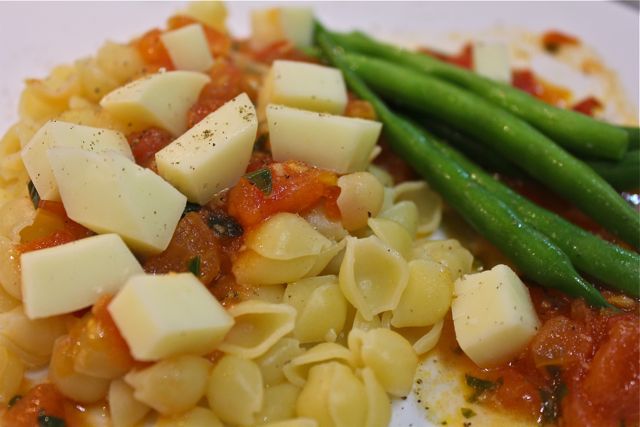 Combine the pasta and the sauce and you are ready to eat! It can never hurt to add another vegetable to the meal, green beans go pretty well.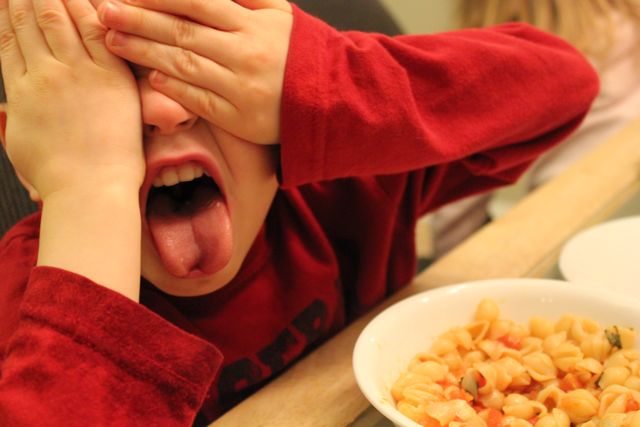 Some mixed reactions at first, our wonderful son always forgets that he likes this dinner.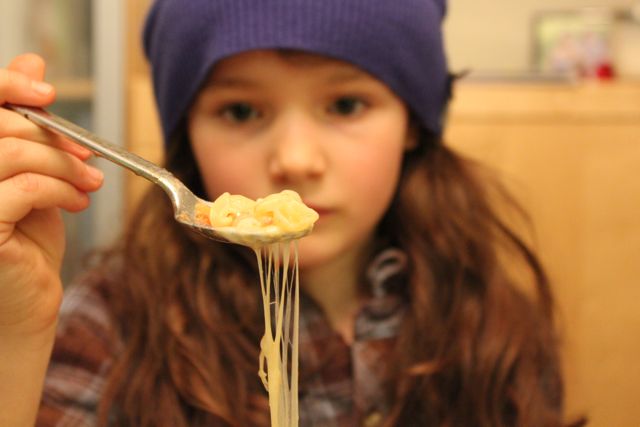 This one loves the melty stringy cheese.
This was a wonderful way to end a busy day. Just bedtime to go.