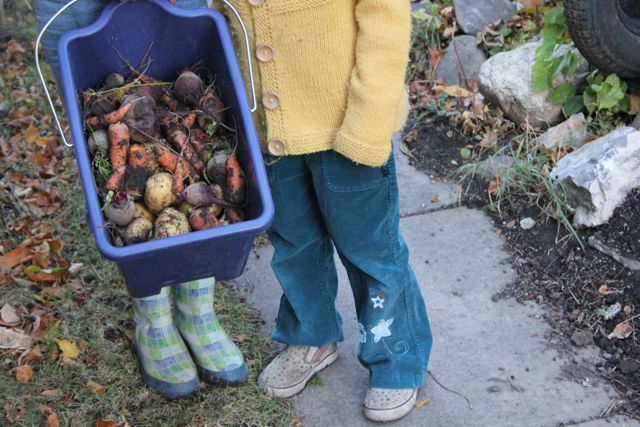 Well hello there, friends!
I'm not much of a blogger these days. And I miss it. And you. Even my camera misses my blogging because somehow she has also been neglected. (And I know Dan misses finding my camera parked in dangerous and inconvenient places.) I keep thinking of things I want to tell you but never get back to the conversation.
These days have been swallowed up in schoolwork and apple preserving. These evenings taken into custody by lengthy bedtime routines and zombie miming (aka mindless staring before bed, often at a screen).
And those sound like complaints and they aren't…not really. It's just adjusting to this new schedule and these shorter days which always knocks me for a loop. Always – but I never see it coming.
So this new season feels like just the familiar place to snuggle in and cozy up. I may not feel ready for the snow that's been falling today or the cold that's frosted my garden, but I'm ready to dig in with these people I love so much. Embrace a little schedule, pull out the woollens, watch the sunsets. And wash it all down with lots of hot tea.
I've got so much to share – little tidbits and happenings. But for tonight I'm sticking to the tea and knitting needles…and that last piece of apple pie.
Hope your Thursday rises joyful and bright! 
::
Tell me, what do you love best about these beautiful autumn days?