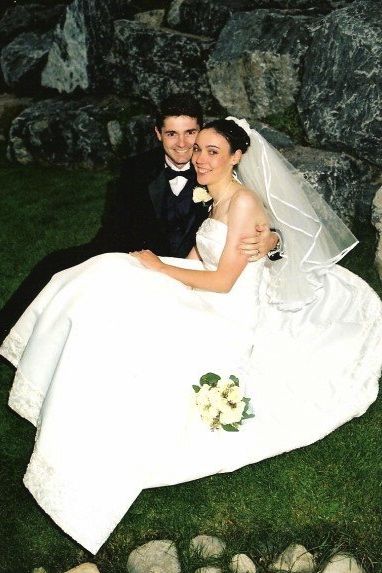 A decade.
A third of my life.
Ten years graced with this good man of mine.
Years of joys, sorrows, laughter, and tears.
It feels we've shared a lifetime of moments.
Ten years of love with an abundance of joy to season the whole. The hard moments, the gut wrenching, under a cover of a love that grows and grows. The sharp edges worn smooth by years of I love yous.
And this man of mine gets better every day. He gives so much to this family, lifts me up when I've run out, cleans so many messes, encourages but never controls. He is more even and patient than I. He reminds me to believe, to trust, and to rest in that. He always speaks truth.
I'm full to brimming with gratitude for the man he is, the love we share, this family we're raising.
This love has gone deeper than I would ever have imagined.
We're together.
We're blessed.
We're in this thick and thin.
And it's rich indeed.
::
Happy Tenth Anniversary, Daniel!