"Gratitude unlocks the fullness of life. It turns what we have into enough, and more.
It turns denial into acceptance, chaos to order, confusion to clarity. It can turn a meal
into a feast, a house into a home, a stranger into a friend. Gratitude makes sense of our
past, brings peace for today and creates a vision for tomorrow."
~Melody Beattie
In the name of gratitude and truthfulness I've decided to post a little piece of reality here once a week. Likely just a single picture. See my original post here.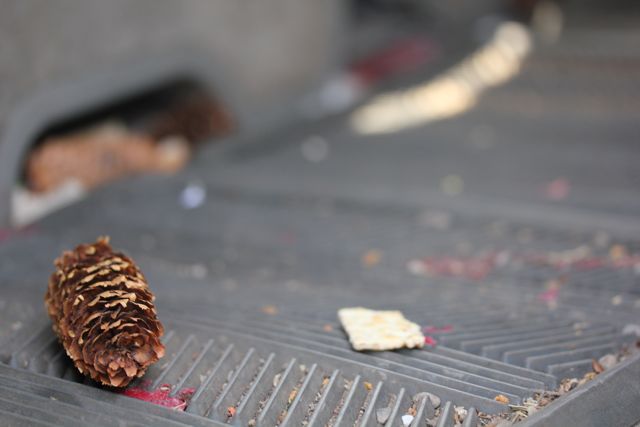 Our much loved van is a mess. Full-blown, cracker crumbed, finger-printed mess. We seem to have gathered a collection of pinecones; there is cheesy wax melted into far too many crevices and smeared across the back windows; someone got ahold of a marker in the back seat. We're taking bets on the unidentified odour.
While we work hard to keep our home clean this space is under our radar.
Every time we rush out of our home for a real estate showing, leaving it is clean as we can manage, scented faintly of lemons and cloves; every time we pile into our van, the land of dropped crackers and lost dinky cars, haunted by the unusual scent of….something; every time, I'm thankful our Honda Odyssey is not part of the tour.
And while I'm at it, I'm also so thankful she's got that eighth seat we never thought we'd need.
::
If you'd like to join in with a reality check of your own, please add a link or note in the comments!