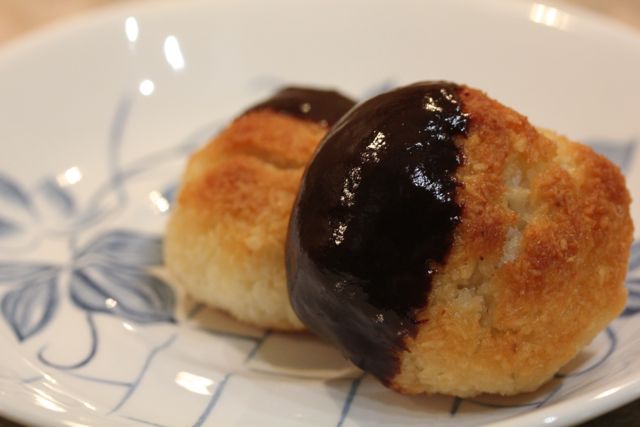 Shortly after Mira was born some lovely friends threw us a baby shower. It was such a thoughtful idea (by number six some of the baby items are looking very tired) and very much fun. I felt so honoured by the friendship these beautiful women have shown me. I was awed by the blessings they showered over us.
But before I get too soggy eyed, all this is to say that along with the great conversation, good food, and generous gifts there was a token game. And it was pretty hilarious. It involved melted chocolate bars and diapers. We had to guess which name brand chocolate bar was melted into each diaper, and it managed to turn a room full of woman into five year olds.
It came down to a tie breaker between myself and a friend who also has a houseful; I thought this was suiting as we had changed the most diapers out of the bunch. I don't eat many name brand chocolate bars these days but I didn't have any trouble guessing the last one. One peek at the mess of coconut flecked chocolate clumped in the bottom of that diaper and I knew. One whiff and I was tempted to nab a taste. But, no, I resisted and named the bar. The game ended in a tie as the other mama also guessed correctly but I received the extra special prize of bringing the unmelted half of the bar home for later. My special treat.
These macaroons are reminiscent of that bar. Reminiscent but so much better. With or without chocolate – I still haven't decided which I prefer – they are a perfect sweet bite (or, too often in my case, bites). Chock full of coconut; chewy but not too dry; moist but not soggy. They were the perfect answer for the egg whites I'd frozen after my pudding affair. They were quick enough to throw together after dinner in the mad crazy time before bed. My only complaint is how quickly they disappear – we'd nearly polished off this last batch before I snagged a photo of them.
Oh and the hubby who is iffy about chocolate pudding is also iffy on coconut…But these babies were tossed back with nary a hint of disapproval. That's a big win in my book.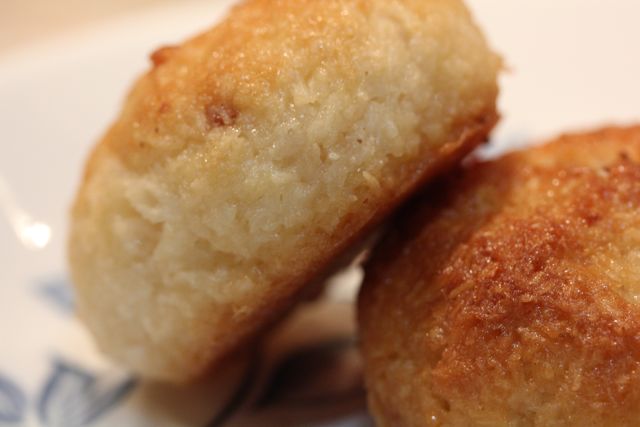 'Better than the Real Thing' Coconut Macaroons
These are the perfect accompaniment to my chocolate pudding recipe – 4 egg whites here and 4 yolks there. I find egg whites freeze very well. If you have leftover egg whites after making ice cream or custard but don't have the time to whip up some macaroons they can be frozen in a mason jar or zip-top bag until needed. Just thaw in the fridge when you are ready to use them.
4 egg whites
1/4 cup flour
1 cup sugar
1 tbsp honey
1/4 tsp salt
2 1/2 cups unsweetened, shredded coconut
high quality chocolate, melted, if desired
Add all ingredients to a skillet and mix with a wooden spoon or spatula. Heat over medium heat for 10 minutes or so – until the mixture begins to brown in certain spots (do not wait for the entire mixture to brown*). Remove the mixture to a bowl to cool.
Preheat oven to 350°.
Once the mixture is cool to the touch roll into 1 inch balls, and place on a parchment covered baking sheet. I find rubbing a little coconut oil over the palms of my hands makes this step less messy. Pop the macaroons into the oven for 15-20 minutes until the are evenly browned.
For added decadence drizzle or dip into melted chocolate. Or don't. They're amazing either way.
*I've gone too far waiting for browning and ended up with macaroons that were, while still delicious, a little hard on the tooth.
Such a quick and delicious treat!