These past few days and weekend have found us settling back into a rhythm at home – which admittedly doesn't always have much continuity to it but it works.
Dan has been working considerably harder than I have getting some things taken care of around the house. After being away we always come back and start noticing the little projects we'd forgotten about. Along with projects inside, he's been hacking away at the jungle outside so that now the yard and garden are recognizable again.
We've had a few casualties in the garden but for the most part everything looks great. We enjoyed our first garden salad over the weekend with a few baby beets and carrots that were thinned – it was very exciting.
We have quite a late growing season here but hopefully in a few weeks we'll be enjoying peas and beans along with more lettuce. This is such a first for us that it's all somewhat of a guess. Dan's been a little disappointed to realize that all his hard work is not likely to yield enough to go far amongst our growing family but I'm impressed with what he's managed in our small space.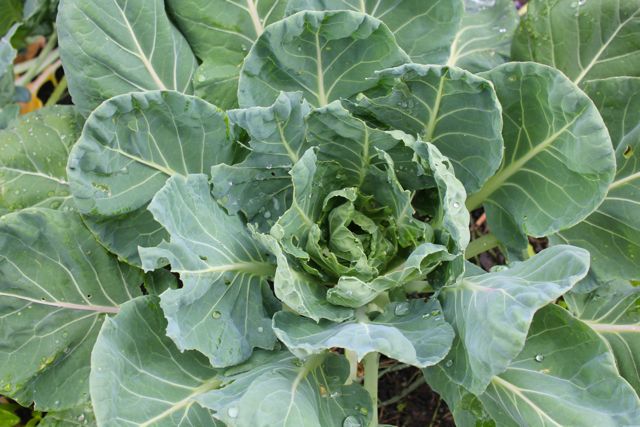 Brussels sprouts are one of our most anticipated veggies.
The kids can easily devour half a head of purple cabbage as a snack so we're hoping this works out for us.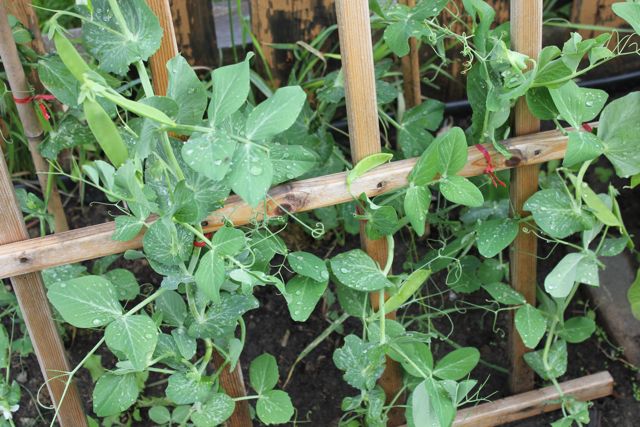 Sarah will not be convinced to let the peas grow a little bigger before she starts eating them.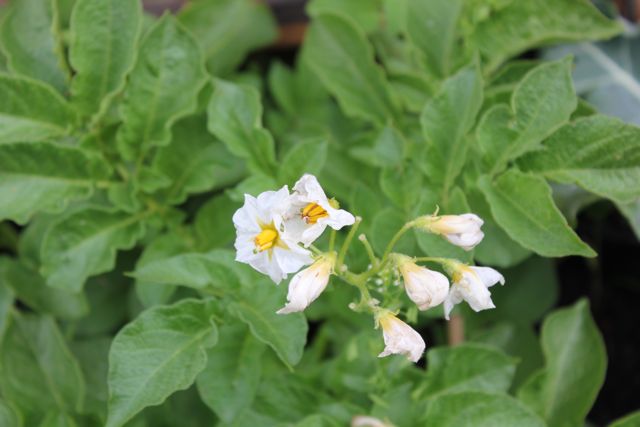 The potato blossoms are lovely.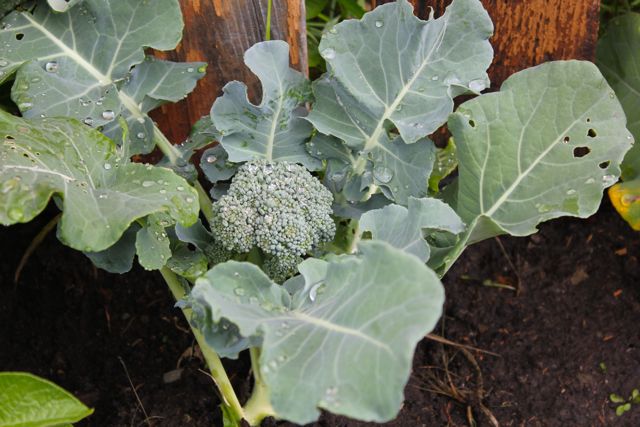 Any suggestions on when we are supposed to harvest this?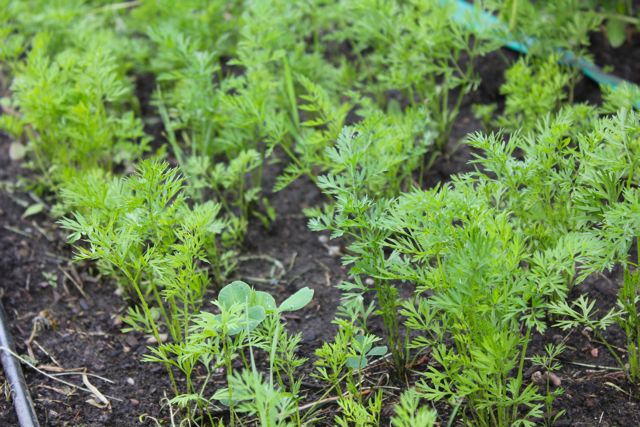 We are so excited for carrots!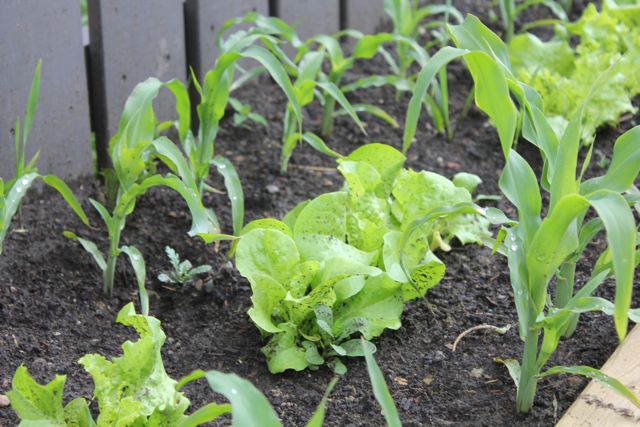 Dan's pride and joy – corn (growing with some lettuce).
While Dan has been busy with his projects I've been thinking about what needs to be done in the next weeks before the little bean arrives. My plans for baking and freezing bread were a bit daunted when we returned to hotter weather than expected but the last few days have been cooler allowing me to get quite a few loaves in the freezer with plans for more as long as the weather stays cool. I've also been busy making jam with our market spoils this week. I'll have more to share about that later in the week.
For now bedtime approaches and kitchen clean-up calls. Hope you've all enjoyed a wonderful start to another week! Thanks always for your kind words and encouragement – I'm so blessed by the community that has found me here!