I've lived in this home for nearly nine years – Dan even longer. For each of those nine years we've talked about moving. We've looked, we've put down deposits, we've withdrawn deposits, we've renovated to sell, we've waited, we've hoped, we've trusted…and we've waited some more.
Before you get excited for us – we're still waiting.
But rather than avoiding making changes to our space because we'll be leaving soon (*cough*), we're starting to invest in some changes that work for us.
Dan renovated the kitchen as our Christmas gift adding space that we can't imagine how we lived without. We had our front window and door replaced to keep out a bit more of the elements. And this past week Dan dug out the long debated and deliberated vegetable garden.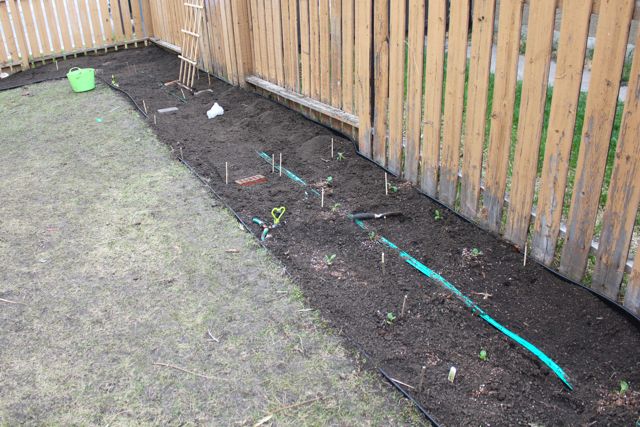 Our yard is tiny and shared with two sets of neighbours but we're excited to see what we can harvest from even this small space.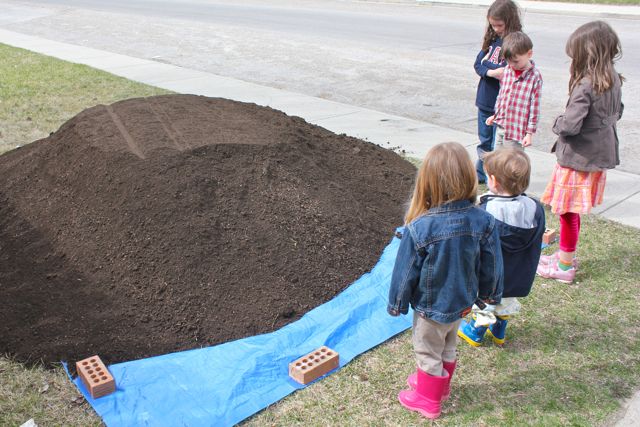 Dan worked so hard to dig up the grass and clay to prepare the space for a fresh load of nutrient rich soil. Everyone was very excited to see it delivered.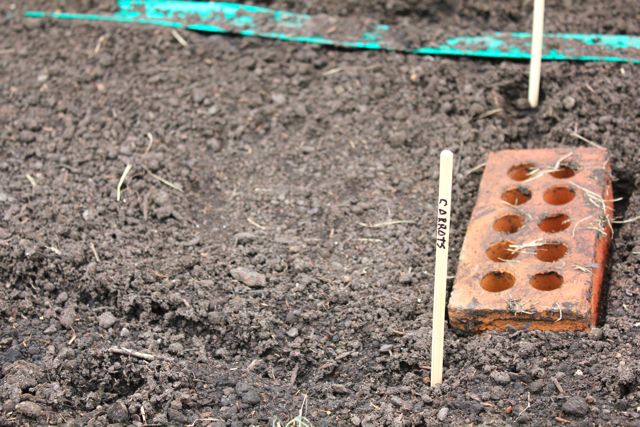 This weekend Dan and the kids planted the first of the seeds. Dan's been perusing our favourite gardening book, The Garden Primer, for the best dates to start planting. We would have loved to have started many of these indoors but we don't get enough indoor light to do much good. We'll see how we do sowing them directly into the ground.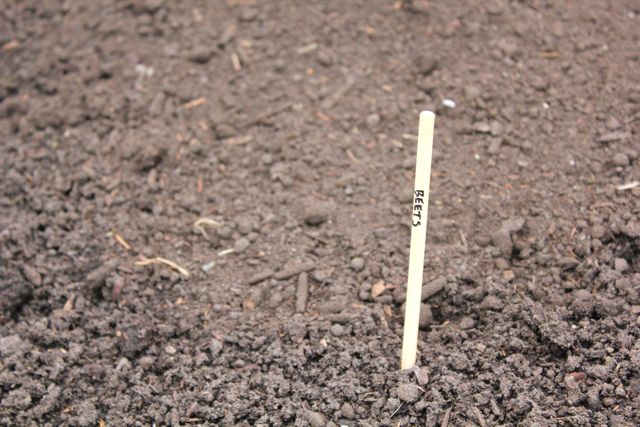 Oh boy, are we excited!
Dan's inventive irrigation system with the few seedlings we bought – broccoli and brussels sprouts.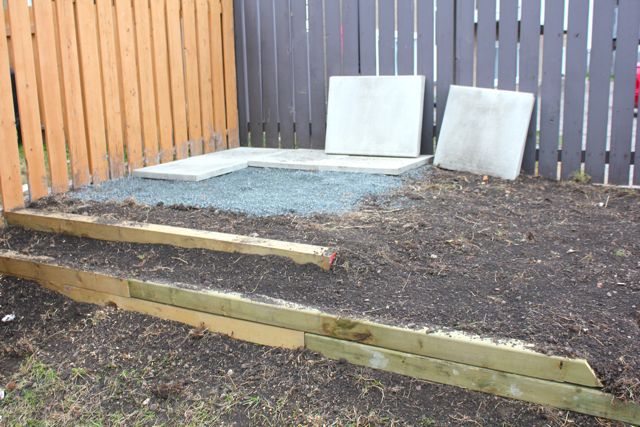 Dan also volunteered to grade the small patch of land outside the fence for a condo shared shed. The kids are excited to plant some annuals along the retaining wall.
Meanwhile in the flower garden we are seeing green.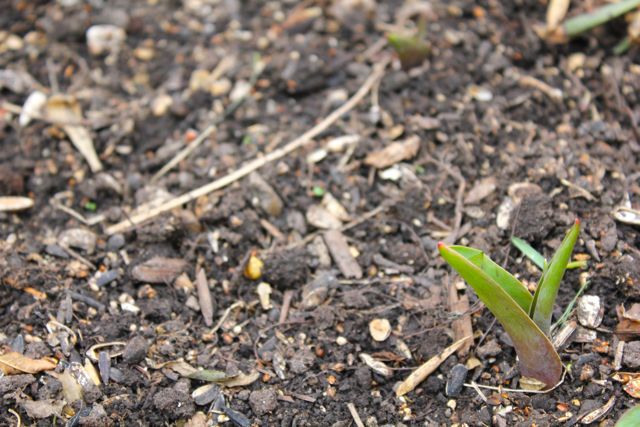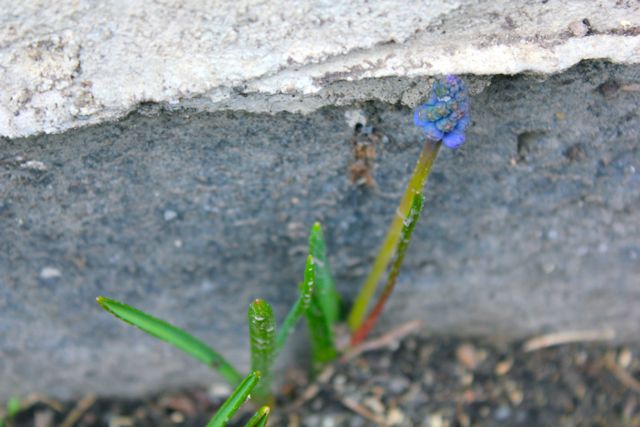 Look at that – a bloom!
And what's a day in the garden without mud pies?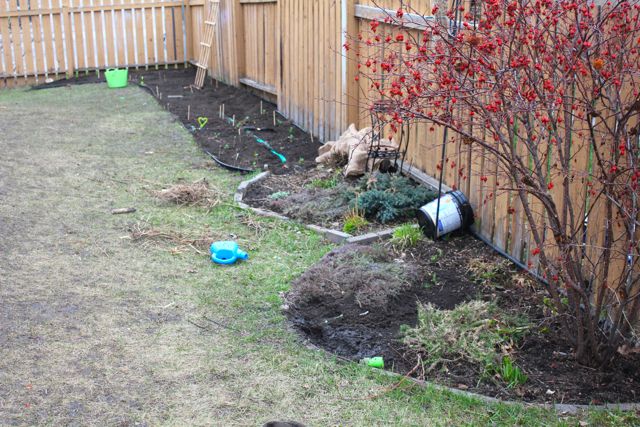 It may not look like much but this is our space and we're going to enjoy it to the fullest.