first date,
first kiss,
a million I love yous,
and many goodnights.
experimental cuisine,
smoke alarms,
holiday gatherings,
and countless meals shared.
answered prayers,
grace learned,
voices raised in song of praise,
and truth for broken hearts.
old friends,
new friends,
goodbyes on this side of heaven,
and the embrace of friendship.
six babies born,
six first breaths,
into water, into air,
and hearts burst wide each time.
commando crawling,
baby steps,
little ones learning first words,
and all others after.
diaper disasters,
tumbles on stairs,
crayon masterpieces,
and handprints on walls.
sweet dreams,
late nights,
chasing away nightmares snuggled up close;
and little people piled on bed.
tears & laughter,
laughter & tears,
the end of my rope,
and the world is my oyster.
so many moments shared.
ten years, just shy,
twelve for him,
awash in remembrance,
and bent low in ache.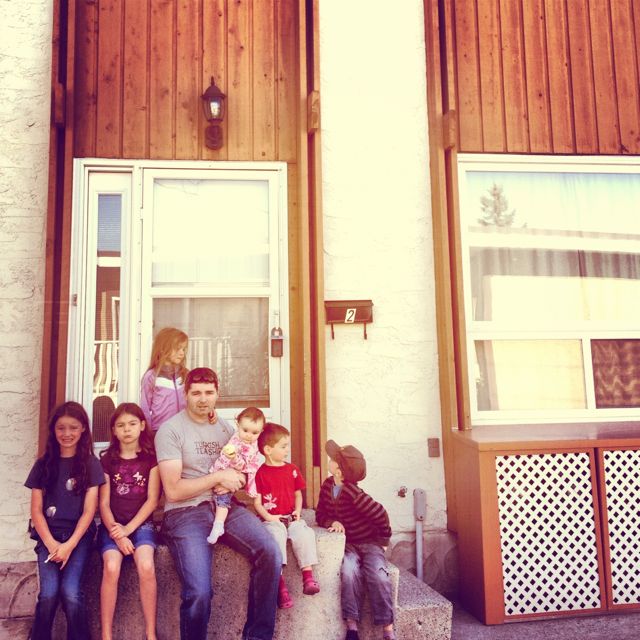 ::
We're saying goodbye to that little house of ours.
I'm raw with the ache of it. 
Scraping memories from walls, brushing moments from well-worn carpets.
Running fingers over the places they know so well.
Heart in throat.
Tears in eyes.
Head all bursting. 
I say goodbye.
And closing eyes, I'm there still.
In that place of love.
love found, love grown, love multiplied, love shared.
I'm holding tight to memory and growing new in this new home.
New home needs filling – our moments and joys, our laughter and tears.
New was a long time coming. There's no going back now. But today, just today, I stand still and remember. 
With grateful heart I mourn goodbye, even as I wave hello.