As I mentioned earlier in the week, we had a super fun day of cookie baking and overindulgence this week. I'm happy we've had visitors popping in this week to share in our cookie bounty but we still have had plenty to enjoy on our own.
When it comes to cookies I prefer mine chock full of oats, chocolate, and nuts. The kiddos aren't too choosy but they do love the treat of sugar cookies. In this house sugar cookies mean cookie cutters and royal icing, cut and decorated by kids.
For her birthday last December, Amalia traded her gingerbread-making party for a visit to the chocolate factory. We missed (as did a couple of small friends) the messy cookie tradition we'd established. Easter seemed like the perfect excuse to gather sugar, flour, and friends for a sweet morning.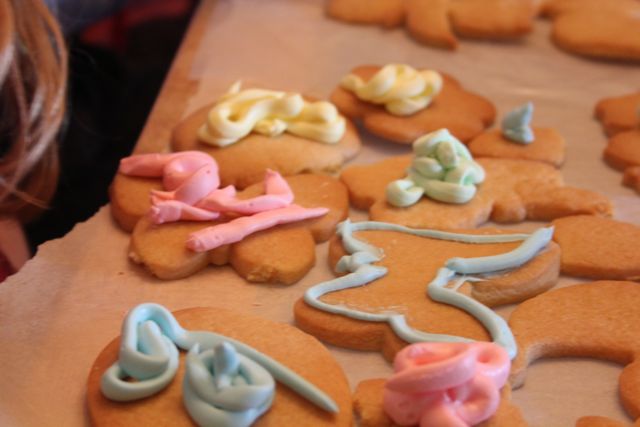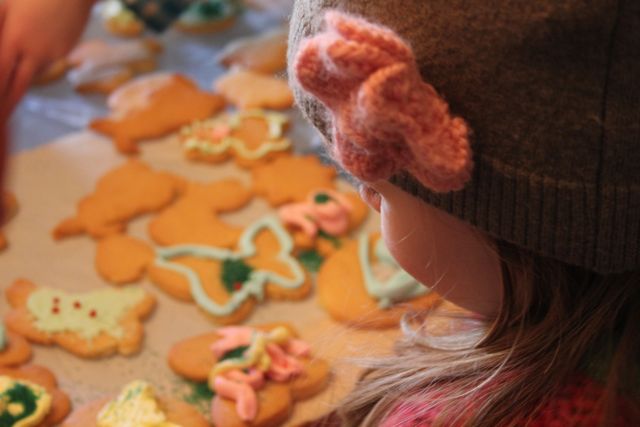 Sugar Cookies
recipe from Alton Brown
3 cups unbleached flour
3/4 tsp baking powder
1/4 tsp salt
1 cup unsalted butter, softened
1 cup sugar
1 egg, beaten
1 tbsp milk
In a small bowl sift together powder, flour, and salt. In a mixer with paddle attachment ,or in a bowl using a wooden spoon, cream butter and sugar until light in colour. Beat in egg and milk to combine. Gradually add flour mixture and mix until the dough begins to hold together. Divide the dough in half, wrap in wax paper, and refrigerate for two hours. *
Preheat over to 375° F.
Dust your rolling surface with icing sugar and roll dough to a 1/4″ thickness. Cut into shapes using cookie cutters or the top of a glass. Spread cut cookies on a parchment covered baking sheet. Bake for 7-9 minutes until beginning to brown.
*When I'm preparing dough for a crowd of cookie-cutting children I prepare a double batch at a time (so as not to overdo it with my mixer). Once the dough is mixed I divide each double batch into six pieces. I roll each piece into a large round between two sheets of wax paper or parchment. I stack the rounds onto a baking sheet and refrigerate from one hour to overnight. If I'm really pressed for time, I'll just pop them in the freezer for 20 minutes or so. After removing from the fridge the rounds may be stuck together, carefully peel them apart, and the dough is ready to be cut into shapes!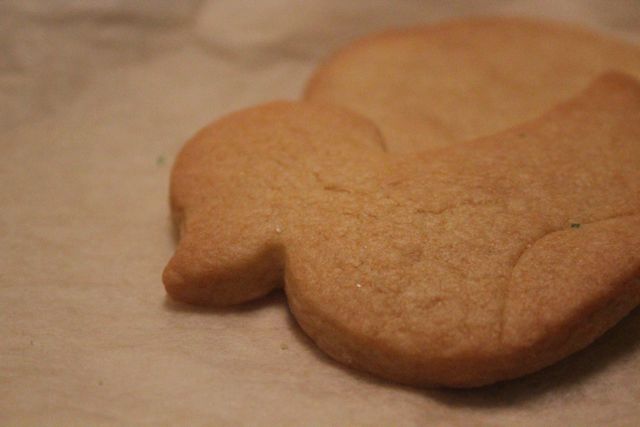 Royal Icing
from Wilton
To be honest, I don't prefer the flavour of royal icing, made from scratch or otherwise, but for decorating cookies (especially with eager children) it sets up nice and quickly. I haven't found anything quite as user friendly.
3 tbsp meringue powder
6 tsbp water
4 cups icing sugar
Beat with a mixer until peaks form. A little extra water can be added if it hardens too quickly.
For this endeavour I separated the icing into four bowls and mixed a few drops of food colouring into each. Then I scooped the icing from each bowl into a small baggie, fastened the bag tightly with a clip and snipped off the very corner of the bag for a makeshift piping bag.
Decorate your heart out and call it art class.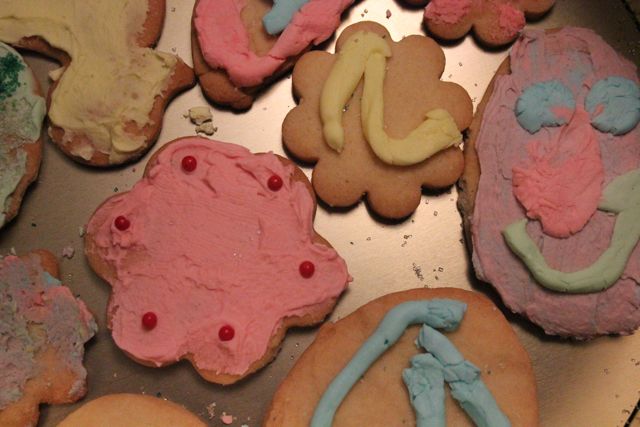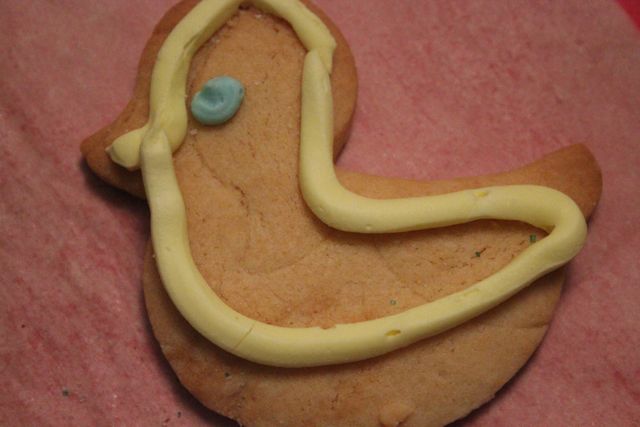 Although, if like me, you would rather enjoy your cookies without adornment, they are most delicious with a cold glass of milk or a hot cup of tea. I've tried both. Just so you know.
They are also welcome at the end of a long morning of school, which has become a long afternoon of school.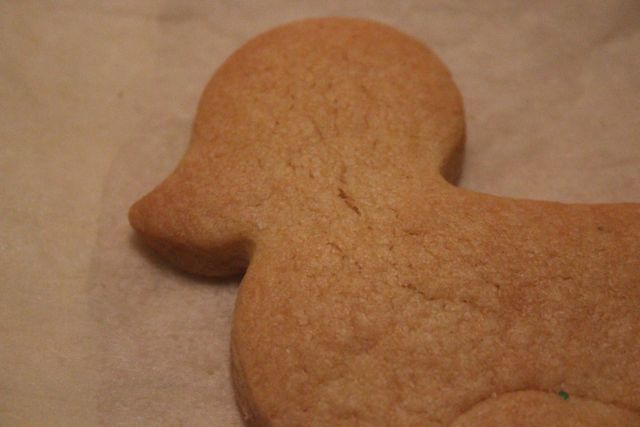 Just the thing