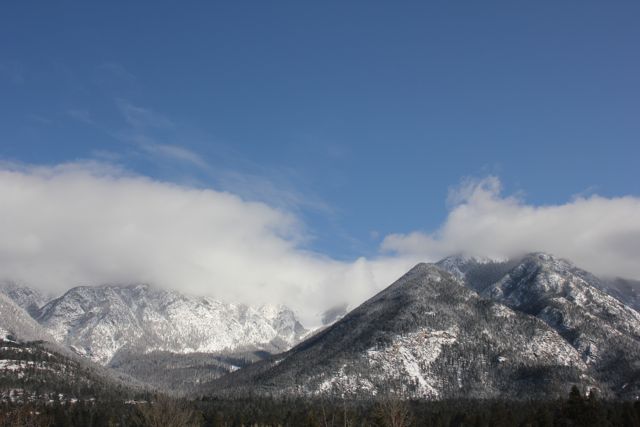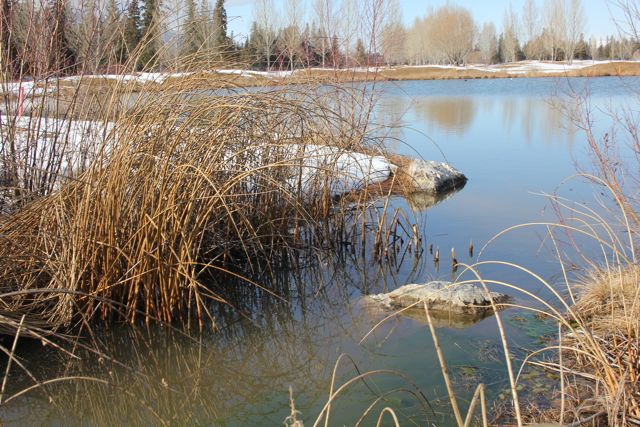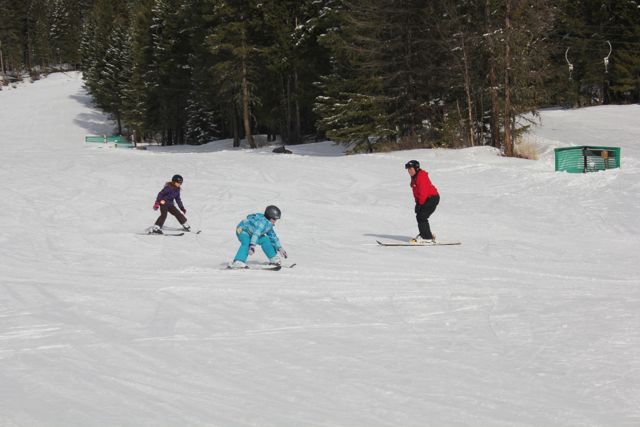 The swimsuits are drying by the fire; the snow-gear is packed; leftovers for dinner. We're heading on our way back to the city in a few hours. Trading ski days, duck calls, and a weekly rental for school days, traffic noise, and a for-sale sign (yep, it's still there). I will miss this breathtaking backyard scenery.
We've had plenty of adventures this week. Many special moments. Plenty of good times, a few lows, but all part of the adventure.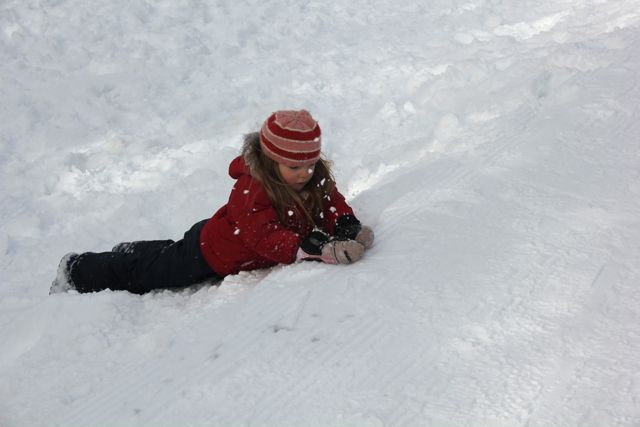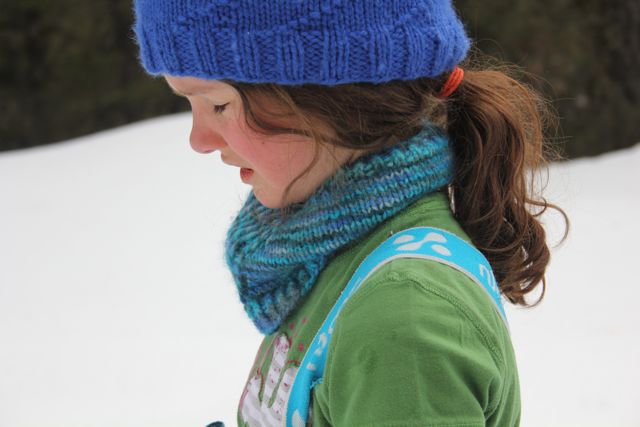 We soaked in hot springs, swam laps in the on-location pool, rolled in snow before climbing back into the hot tub. We gazed at the wide array of constellations and named planets. We collected rocks, pinecones, and action shots. We survived sunburned noses, a teething sweetie, sore throats, and lumpy mattresses. We kissed a little boy with a black eye.
Ski lessons, snowshoe adventures, winter walks. We watched the pond freeze over and watched the snow melt.
A boy ran into a tree on skis, and a garbage can on skis, then headed back to the tow rope. He gained a new nickname, Bullet. His big sister had an accidental adventure on the chair lift – she rode up alone. I stayed off skis – they all out-pace me now.
It's been a wonderful, refreshing escape. Putting me in mind of the old saying, "A change is a good as a rest." Our week was a bit of both.
But coming home…there's nothing like it and no place like it.